By Katie Wright, PA Fashion and Beauty Editor
Natalie Portman has revealed she only buys secondhand fashion to reduce her impact on the environment.
"We talk about [climate change] a lot in our household in terms of how we live, what we choose to do," the Oscar-winning actor said in an interview with The Hollywood Reporter.
"My veganism is in large part an environmental choice, along with animal welfare. I haven't bought or used any leather or fur or animal products in 20 years."
Portman added: "I buy vintage clothes, and only if absolutely necessary, and of course repair damaged items."
The Israeli-born American, who shares son Aleph and daughter Amalia with husband Benjamin Millepied, has been vegan for more than a decade, and that includes her fashion choices.
The Black Swan star has shown her support for sustainable fashion on the red carpet as well, wearing vintage Dior at the 2012 Oscars.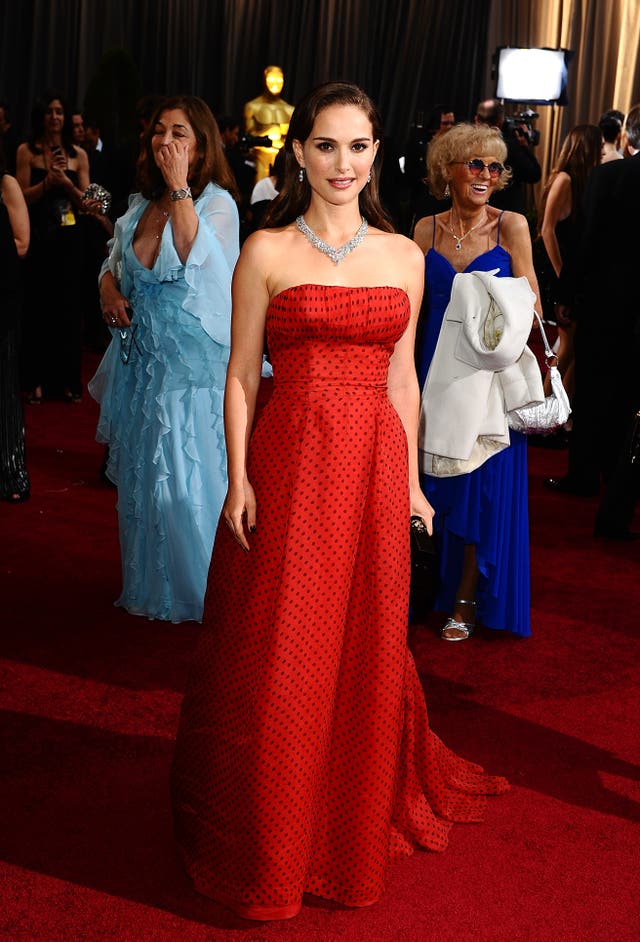 According to the United Nations Economic Commission (UNECE), the fashion industry is responsible for between 2% and 8% of all carbon emissions globally, which is why eco-conscious consumers might prefer to purchase secondhand garments.
Vintage shopping can be daunting if you're used to high street or online stores with standard sizing and a plethora of the latest trends, but you can also find incredible, unique pieces – often at a fraction of the price of new – and reduce your eco-guilt at the same time.
Want to follow in Portman's footsteps but not sure where to begin? We asked fashion experts for their six top tips for beginners…
1. Ignore size labels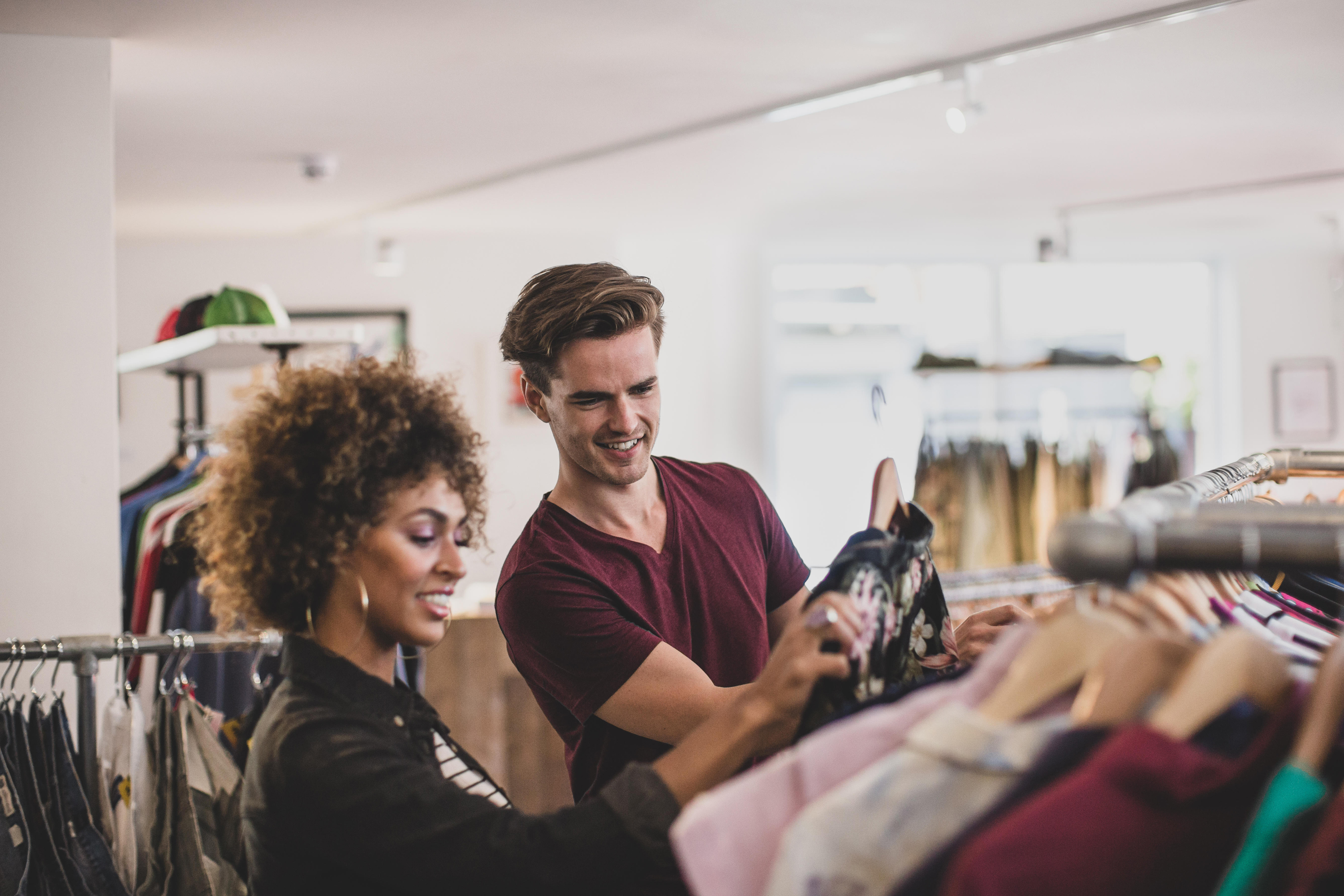 Clothing sizes have changed so much over the years that the only way to find out if something fits is by trying it on (or checking the exact measurements for online shopping) rather than going by labels.
"Ignore them!" says Philippa Grogan, fashion and textile specialist at Eco-Age.
"People tended to have smaller measurements in decades gone by, and you could find yourself wearing a size that is wildly different to what you are in today's sizes."
2. Browse by colour
Feeling overwhelmed by all the options when you walk into a vintage shop? Try honing in on your favourite colours.
Celebrity fashion stylist and DJ Alexis Knox advises: "Have in mind certain colours that you like, and know suit you, so you can allow your eye to be drawn to pieces on crowded rails you'll most likely appreciate."
3. You can't go wrong with timeless pieces
Building a capsule collection of staples instead of trendy pieces means you'll get more wear out of your vintage wardrobe.
"Buying the classics, like a beautifully cut trench coat, a cool leather biker jacket or a funky trilby hat is always a good idea," says Miranda Holder, TV and celebrity fashion expert, AKA the Feel Good Fashion Coach.
"Providing you love them and they fit in with your curated closet, they will never go out of style and can be customised to your heart's content."
4. Try markets or car boot sales
As well as boutiques and secondhand websites, markets or car boots sales can be a great starting point if you're new to the vintage game.
"You might discover a love of velvet, or a Sixties obsession, or vow to only wear vintage Levi's for the rest of your days," says Grogan.
"Physically browsing vintage clothes means you can try things on too, which is obviously as fun as it is convenient."
5. Don't be afraid to ask for help
If you're short on time when browsing a shop or market, try asking staff for their recommendations.
"Often staff in these stores have a great sense of style and will know the stock inside and out," says Knox.
"Let them know if you are hunting for something in particular or for a special occasion."
6. Check out online shops
With the recent rise of fashion resale sites, vintage shopping online is better than ever.
"There are a whole host of online shopping destinations out there just waiting to be explored," says Holder.
"From the more general sites like eBay, Depop and Vestiaire Collective to vintage specialists such as Beyond Retro and Rokit."
Grogan says to be wary of listings that only have one or two photos: "I like to see close-ups of construction, fabric, and label. It's also great if the product listing includes measurements as well as labelled size – unlike sizing, centimetres stay the same over time."