By Mike Bedigan, PA Los Angeles Correspondent
Cat-themed outfits featured heavily at this year's Met Gala, in apparent nods to late fashion designer Karl Lagerfeld's beloved pet, Choupette.
Famous faces including Doja Cat, Lil Nas X and Jared Leto arrived for the high-profile fashion event in New York, wearing feline-inspired garments – some more extreme than others.
Lagerfeld doted on the blue-eyed cat, who was reportedly invited to the 2023 Met Gala, but did not make an appearance on the night.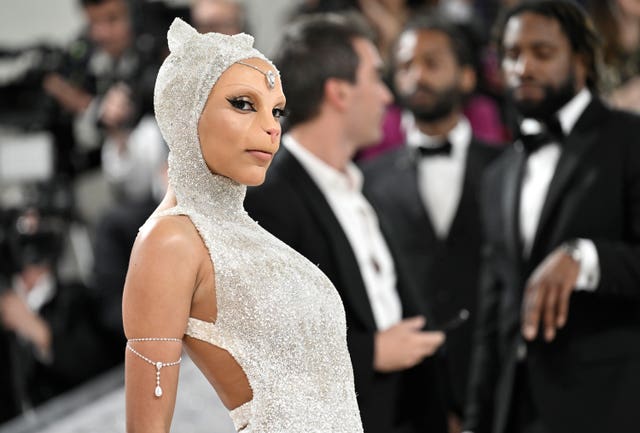 Doja Cat donned yet another eye-catching, full-body outfit for the event, which was her first ever Met Gala.
The rapper wore cat-inspired prosthetics on her face, cat-eye make-up and a diamond hanging on her forehead.
With a silver skintight gown by Oscar de la Renta, the outfit had a feathered train, backless design and a built-in head covering with cat ears.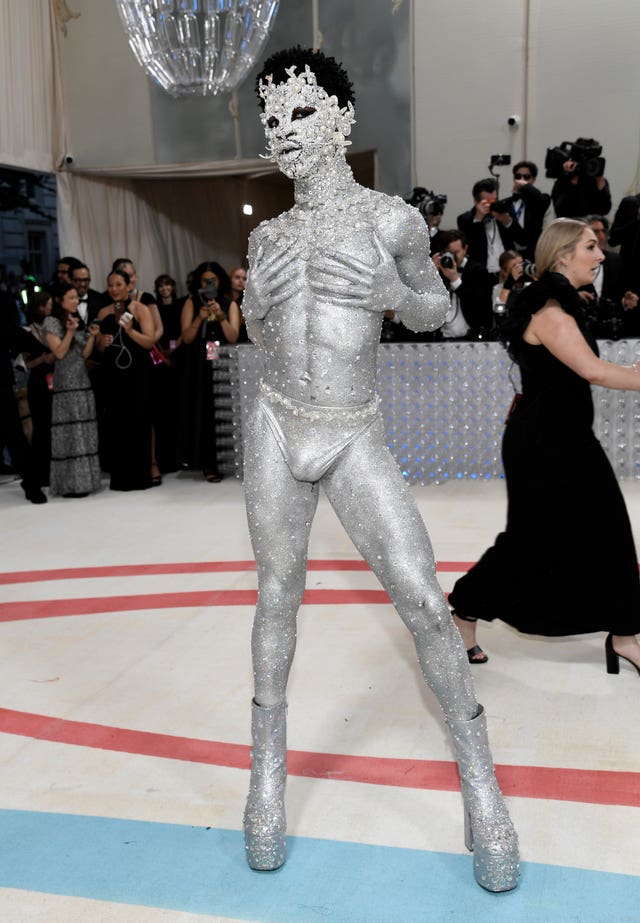 Another of the night's more experimental looks was delivered by fellow rapper Lil Nas X, who wore a metallic thong and sparkling silver paint covering his entire body.
Crystals and pearls studded his body, and he topped off the look with a heavily embellished face mask that featured feline elements.
Slightly less subtle was the outfit donned by Oscar-winning actor Jared Leto, who arrived at the Met Gala in a giant white fluffy cat costume.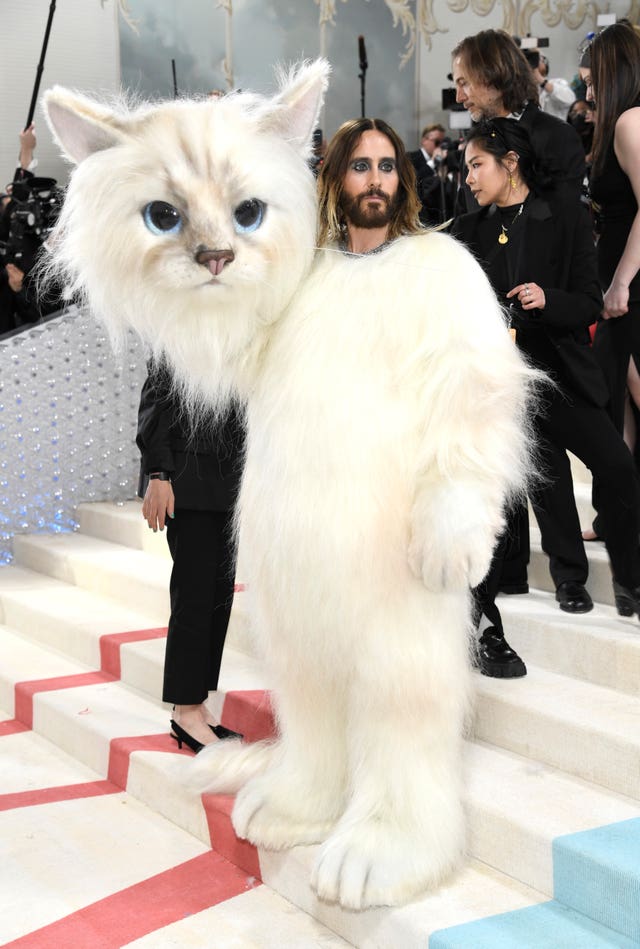 After posing for photos Leto removed his head in the event's main hall, hoisting it aloft and waving, before changing into another outfit.
Kim Kardashian, whose Met Gala outfits are always highly anticipated, did not opt for a cat-inspired costume on the night, but paid tribute to Choupette on the carpet.
It comes after the reality star recently met the cat in Paris and posted a picture with her fellow social media giant (Choupette has 176k followers on Instagram).

"Had a date with @choupetteofficiel in Paris. We then spent some time at @karllagerfeld's office to get a little inspiration for the Met," she captioned a photo, which showed the animal looking somewhat unimpressed.
Speaking to Vogue on the carpet, Kardashian recalled the meeting as "a little scary".
"It takes a little while to warm up to her, (but) she wrote me a sweet note and left it in my room. We spent some time together before this trip," she said.
Choupette also appeared to get a nod from Vogue editor-in-chief and Met Gala organiser, Dame Anna Wintour, who wore a coat that seemed to have small cat motifs embroidered on it.