By Charlotte McLaughlin, PA Senior Entertainment Reporter
Olivia Hawkins, who appeared in a James Bond film as a waitress in a party scene, has said she will not be name-dropping when she enters Love Island.
The 27-year-old from Brighton, who was in No Time To Die alongside Daniel Craig, is entering the villa as one of 10 islanders heading to South Africa for the new winter series of the ITV2 reality show.
She said: "No, I don't think I'll be dropping any names in there."
When asked what it was like starring opposite Craig, in the actor's last film as 007, Hawkins said: "Oh, amazing. he's so professional and just so in the zone."
She added: "(I did) not really (mingle with him much), obviously, when you're acting and you've got all your lines to remember, you're just kind of like in the zone."
Our Islanders' face cards never decline 😘 Meet them all on our YouTube channel right now: https://t.co/k8kNlec1oP #LoveIsland pic.twitter.com/uOvNTPbsgW

— Love Island (@LoveIsland) January 9, 2023
Hawkins said she did get to spend longer with Jason Statham while working on another project.
She added: "He's amazing. Honestly, just like the most normal (10-minute) conversation, like about the weather… It was just so normal. He's so down-to-earth and so friendly."
Hawkins has also been a body double for Michelle Keegan for her Very fashion adverts and Emma Watson for the Harry Potter 20th Anniversary: Return To Hogwarts and been in the second season of Acorn TV's comedy-drama series Queens Of Mystery.
She said she also felt "empowered" while being a ring girl for rapper KSI's fights and thinks "every woman should embrace themselves".
Hawkins also said: "Love Island is completely separate from my career, like, I've never been in a relationship.
"I'm 27 and I've never had a boyfriend so obviously, I'm trying to find the one, finally."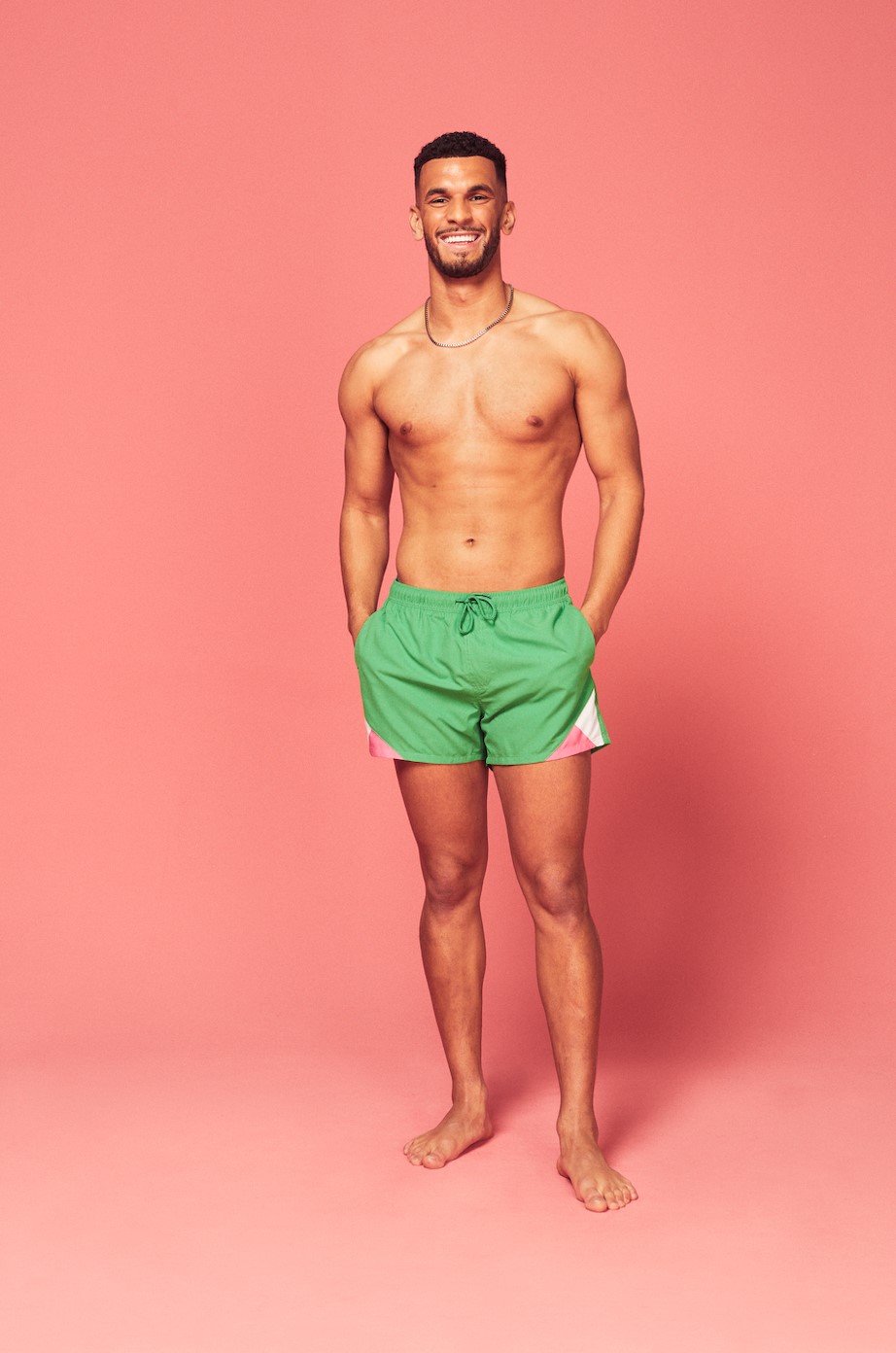 Her fellow Love Island contestant, Kai Fagan, who plays semi-professional rugby for Burnage RFC, also has a connection to the stars as his second cousin Dean Fagan was in Coronation Street as mechanic Luke Britton, and he was in the same class as England footballer Marcus Rashford.
He said: "(Marcus was) really quiet, really quiet all through school, quite reserved, focused on football, got a scholarship from (Manchester United) when he was like 11 years old so he was always trying to be the next big thing."
The 24-year-old science and PE teacher from Manchester said Rashford's work raising awareness on free school meals and poverty has been "inspiring".
He added: "There are so many kids who are going to school that don't have the right nutrition, that don't have food, that don't have anything.
"There are kids going to school that don't have uniforms… So what he's been doing for the communities, it's absolutely amazing."
He also said his students who urged him to be on Love Island will be "buzzing" at seeing his name confirmed.
*Leaves number at reception for Kai* 😉 #LoveIsland pic.twitter.com/X25szqnuWB

— Love Island (@LoveIsland) January 10, 2023
When asked about how his school feels about him being on the dating show, Fagan added: "I handed in my resignation at that school, but a massive part of teaching and part of the teaching standards is developing good personalities, good relationships and positive relationships.
"So I think if I demonstrate that I can develop positive relationships on TV, then there's nothing stopping me from going back to teaching in the future if that's what I want to do."
Maya Jama takes over as host from Laura Whitmore, who announced she was stepping down in August, as the show's first winter series since before the coronavirus pandemic returns.
Love Island returns on Monday at 9pm on ITV2 and ITVX.