By Connie Evans, PA Entertainment Reporter
Britain's Prince Harry has spoken about his brief relationship with Caroline Flack, claiming it was "tainted" by the intrusion from the British press.
Harry has reportedly referenced the late TV presenter in his upcoming memoir Spare, after he also briefly mentioned her during a TV interview with ITV's Tom Bradby ahead of the official publication of the autobiography.
He said he met former Love Island presenter Flack, who took her own life at the age of 40 in 2020, through mutual friends at a restaurant in 2009.
According to American publication US Weekly, recalling the encounter, he wrote: "She wasn't taken aback that I didn't recognise her. She didn't have a big ego."
He later detailed the downfall of the short-lived relationship, writing: "Very soon after they papped me and Flack, those photos set off a frenzy.
"Within hours a mob was camped outside Flack's parents' house, and all her friends' houses, and her grandparents' house."
Following her death, a coroner ruled that Flack took her own life after learning prosecutors were going to press ahead with an assault charge over an incident involving her then-boyfriend, Lewis Burton, and could not face the press coverage.
Reflecting on the media coverage of their relationship, US Weekly said Harry continued: "She was described in one paper as my 'bit of rough', because she once worked in a factory or something.
"Jesus, I thought, are we really such a country of insufferable snobs? We kept on, I think, because we genuinely enjoyed each other's company, and because we didn't want to admit defeat."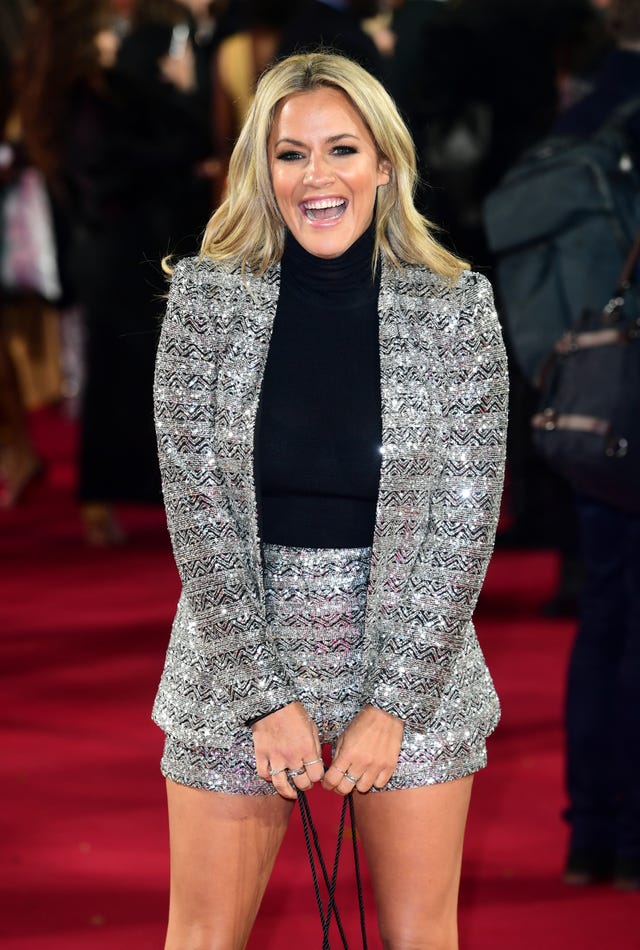 He added: "But the relationship was tainted, irredeemably, and in time we realised it just wasn't worth the grief and harassment. Especially for her family. Goodbye, we said. Goodbye and good luck."
He also mentioned Flack during the interview with Bradby, which aired on ITV on Sunday night.
In relation to feelings of responsibility to change the media, Harry said of the press: "I made peace with it, I was willing to let a lot of it go back in 2020 when we left the country.
"And if living in a new country, minding our own business during lockdown, not saying anything, not doing anything that would affect the British media at all, that every single day there's an attack, well then, the assumption of it going away or moving on isn't the case.
"So I feel as though there is a responsibility to see this through because I think the benefits to a lot of people will be felt. You know I talk about Caroline Flack in the book as well."
Harry also revealed his reaction to Flack's death, writing: "I felt so awful for her family. I remembered how they'd all suffered for her mortal sin of going out with me.
"She'd been so light and funny that night we met. The definition of carefree."
In her 2015 autobiography, Storm In A C Cup, Flack addressed the relationship, writing that they "spent the evening chatting and laughing", but "once the story got out, that was it. We had to stop seeing each other".
"I was no longer Caroline Flack, TV presenter," she wrote. "I was Caroline Flack, Prince Harry's bit of rough."