By Mark Staniforth, PA
Ronnie O'Sullivan is determined to keep controversy at arm's length as he braces for his record 31st consecutive Crucible appearance when the World Snooker Championships get under way in Sheffield on Saturday.
The 47-year-old has peppered three decades of previous visits with outspoken criticisms of the game's authorities, perceived disrespect of opponents including Stephen Hendry, and a sporadically amusing range of interview techniques.
But less than a month after World Snooker Tour chairman Steve Dawson responded to O'Sullivan's latest tirade by questioning his status as a role model, O'Sullivan has refused to bite and remains adamant that he will opt for the easy life over the ensuing 17 days.
Here it is - the draw for the 2023 Cazoo World Championship!#CazooWorldChampionship

— World Snooker Tour (@WeAreWST) April 13, 2023
O'Sullivan, who could move clear of Hendry as the only eight-time world title winner in the modern era, begins his campaign on the opening day with a first-round match against China's impressive Pang Junxu, against whom he lost in the Championship League earlier this year.
O'Sullivan said: "It is just about staying in a good place and focusing on being calm. There is no point getting wound up about anything at this stage in my life – I take things in my stride.
"I'm a survivor. I might look down to you guys at some point, but there is a resilience in there that just comes out. It's been proven over the last 30 years, so never count me out even if I'm down.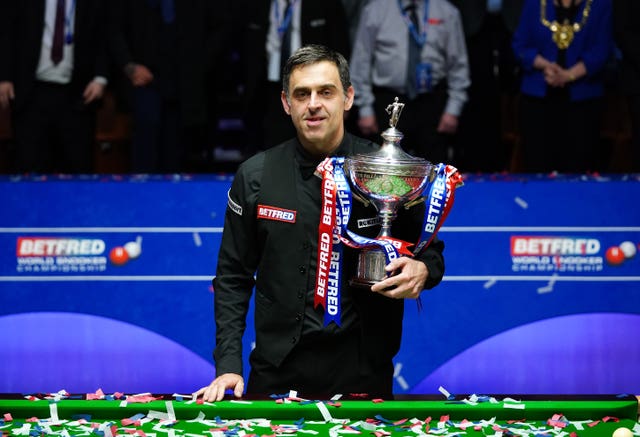 "I've been in prepare-mode my whole life. I haven't woken up last week and decided I want to be a professional snooker player, I made that decision when I was eight.
"So from the age of eight to 47, I've just been preparing. I'm ready for anything this game has got to throw at me. It's just experience."
Recent form has always counted for little when it comes to assessing O'Sullivan's chances of eclipsing Hendry, whom he memorably accused of leading a "sad little life" prior to their Crucible semi-final clash in 2002.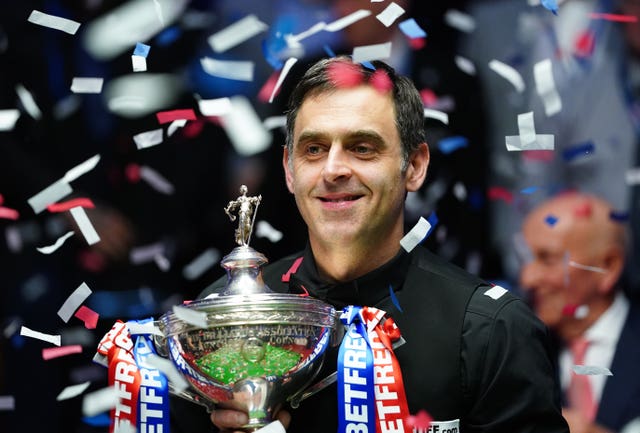 And O'Sullivan seems to care little for the prospect of achieving the milestone, regarding it as nothing more than a passing moment in a career which, for all its occasional inconsistencies, shows few signs of fading away.
"I don't like to put a number on it," added O'Sullivan. "Why eight? It could be nine or 10 – who knows. I don't know what is around the corner.
"We were talking about four world titles, then it was five, six, seven, eight. All I've ever done is keep having to say, well, it's nice to reach this and that. Now I'm saying I won't put a number on it, it's pointless."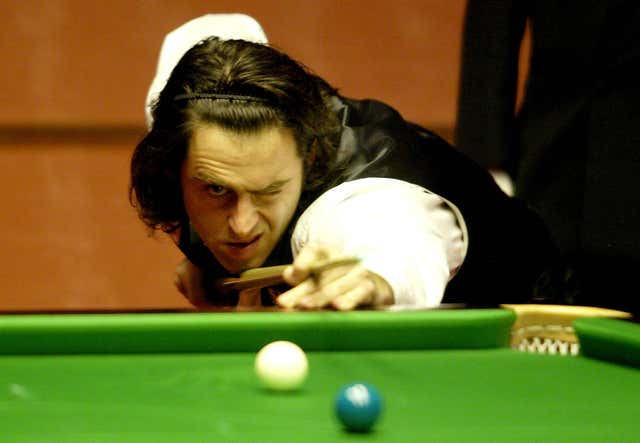 O'Sullivan became the second youngest player at the Crucible when he made his debut as a 17-year-old in 1993, losing in the first round to Alan McManus.
It launched an extraordinary love-hate relationship with the world's biggest tournament, which also included criticism for beating Alain Robidoux left-handed in 1996, and shaving his head prior to a 2005 win over Ali Carter, after which he once again hinted at the imminent retirement that is yet to come.
Now, despite many of his contemporaries in the much-vaunted 'Class of 92' also enjoying significant career success late into their fifth decades, the Rocket is becoming increasingly aware of the limitations that come with growing older.
And for all his occasional barbs, which once included an intimation that the sport's showpiece event should move to China, he revealed he continues to draw on the good memories of his three-plus decades at the Crucible in order to steel him for further title challenges.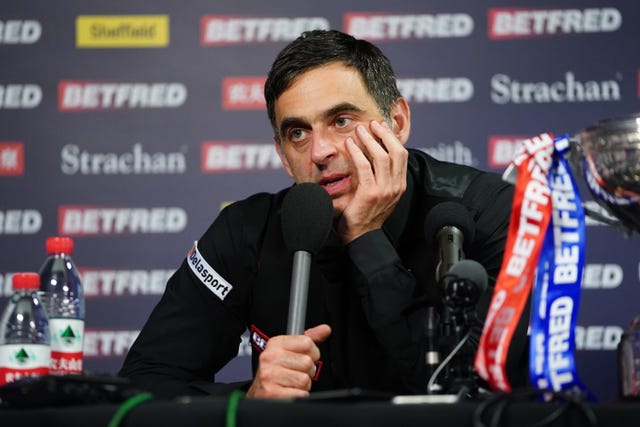 "It gets harder as you get older," said O'Sullivan. "It's hard mentally to keep going, it's tougher. It's how you deal with it and what your perspective is like.
"I was a kid when I first came here and now I'm old enough to be most of their dads. When you look around and see that person is the same age as my son, it is a bit scary.
"I've got to try and win easy. If I go too tough in matches it'll catch up with me and I probably won't win. If I can be efficient and play alright it takes a lot less out of you mentally.
"If I'd been coming here for 30 years and hadn't won it, I'd think, hmm… it is all right coming here every year but it is getting some results that is the important thing. It is the memories – the wins, even the losses sometimes. It is having great moments here."