By Jonathan McCambridge and Rebecca Black, PA
There should be no delays in politicians returning to Stormont following a new agreement between the EU and UK on post-Brexit trade arrangements, Sinn Féin vice president Michelle O'Neill has said.
Northern Ireland's party leaders said they would take time to study the new Windsor Framework, which the Government has said would remove the Irish Sea border.
The political institutions at Stormont collapsed last year as part of the DUP protest against the Northern Ireland Protocol's post-Brexit trading arrangements.
Speaking at Stormont, Ms O'Neill said her party was working through all the detail of the new agreement.
She added: "I welcome the fact that a deal has been done. We have always said that it was possible to have a deal. We have always said with pragmatism, solutions can be found.
"The fact that both sides have arrived at this point today, that is something that will be well received.
"I was always very clear that the protections that were secured within the protocol were very necessary, they remain necessary.
"Protecting those things that were working and smoothing out the things that needed to be fixed, that is the position we are standing in this evening.
"All different parties need to sit down at the executive table taking the decisions which impact on people's lives, that is where we should be.
"There shouldn't be delays in that. We have a health service in crisis, public sector workers out on the picket line.
"Where we need to be is making politics work and standing up for the people that we represent collectively, and I think that's where our energies and efforts need to be now."
Naomi Long, leader of the cross-community Alliance Party, said she would be examining the detail of the new framework.
"We've been very clear from the beginning what our expectations would be, we would want to still maintain dual market access, that's important for businesses in Northern Ireland," she said.
"We also want to see a reduction in the amount of bureaucracy that the protocol creates, particularly for those who are importing goods from GB into Northern Ireland.
"We're also looking for stability because businesses are telling us very clearly that what they want are stable outcomes.
"If we have that stability and clarity, and we maintain dual market access but with a reduction in bureaucracy, then I think that that's a good deal."
Ulster Unionist leader Doug Beattie said careful consideration would be given to the new agreement.
He said: "We will be reflecting on whether the proposals take into consideration the concerns that we have raised and whether it truly provides long-lasting solutions.
"Let me be clear, we are not here to simply give cover to anyone.
"We will form our opinion based on whether we believe this is a good deal for Northern Ireland and one which protects our place within the United Kingdom's internal market."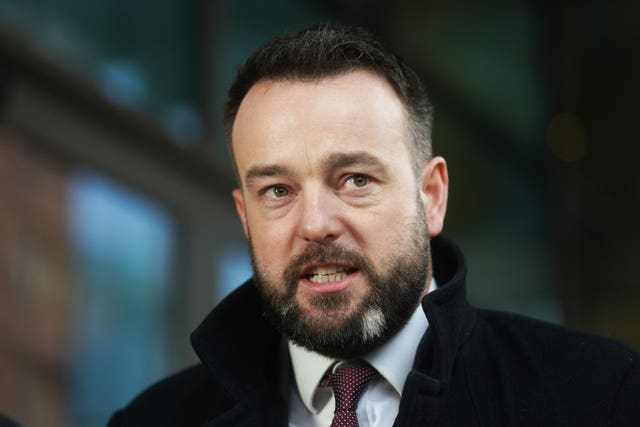 SDLP leader Colum Eastwood encouraged political parties to view the deal between the EU and the British Government "in good faith" and with an eye to restoring Northern Ireland's powersharing institutions.
He said: "Our primary goals have been to retain the benefits of dual market access for businesses in Northern Ireland, restore the democratic institutions of the Good Friday Agreement and to send politicians back to work in the interests of all our people.
"My appeal to political leaders is to approach this moment in good faith and with a common determination to restore our Assembly and executive."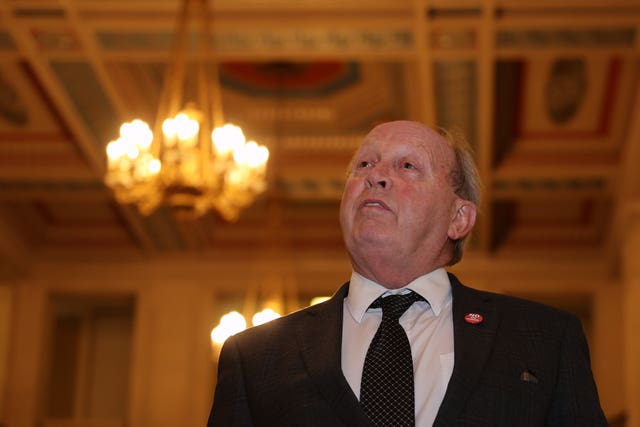 TUV leader Jim Allister said the new framework had been delivered with "spin, and not a lot of substance".