By Jonathan McCambridge, PA
A proposed law to give compensation to mother and baby home survivors has been branded "cruel" because it excludes those who spent less than six months in the institutions.
Sinn Féin leader Mary Lou McDonald challenged Taoiseach Leo Varadkar to intervene to drop the six-month rule.
Legislation for the provision of a redress scheme returned to the Dáil this week.
During leaders' questions Mr Varadkar said it would include payments to an estimated 34,000 people.
Under the scheme, the Government has proposed a financial payment and a form of enhanced medical card.
Ms McDonald told TDs: "Today the Government wants to pass through the Dail legislation establishing the mother and baby homes redress scheme.
"This despite the fact that the Bill shamefully excludes children who spent less than six months in a mother and baby institution or a county home.
"As a consequence, 24,000 survivors will be left behind by the Government's proposed scheme.
"It is scandalous that this exclusionary, discriminatory provision remains in the legislation.
"The scheme creates a hierarchy of victims by taking the view that some mothers and their children suffered less than others.
"The very idea that a child who spent less than six months in a home suffered no damage or injury and is not entitled to redress is just unacceptable.
"The proposed scheme is a botched scheme. It doesn't meet the needs of survivors in an equal and fair way.
"The scheme that comes before the Dail today is an insult to those survivors and to the hard road they have walked.
"Somebody needs to listen and that somebody must be you, Taoiseach.
"I am asking you as head of government to intervene and drop this discriminatory six-month rule."
The Taoiseach responded: "The Mother and Baby Home Institutions Payment Scheme is currently being debated by the Oireachtas.
"It will include payments to an estimated 34,000 people.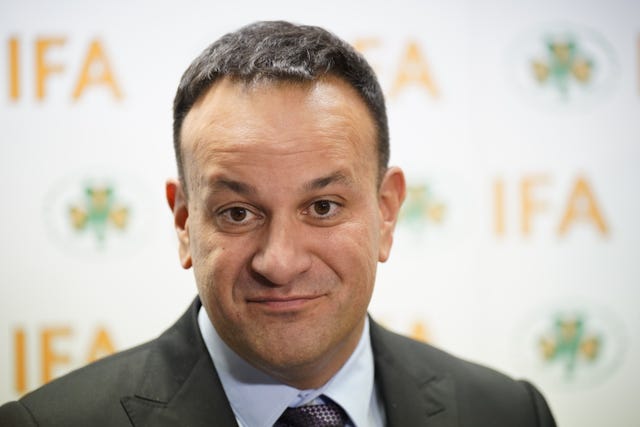 "It is one of the biggest schemes of its type as we seek to put right some of the wrongs of the past.
"While no measure could hope to make up for the traumas and wrongs committed in institutional settings, the Government has engaged and responded in a meaningful way.
"The scheme will open as soon as possible in 2023 once the legislation is passed by the Oireachtas.
"In relation to children who spent less than six months in institutions who were adopted or otherwise separated from their birth family, the overwhelming priority need which has been expressed is access to records, information about their identity."
Ms McDonald said: "In an arbitrary way you have decided that those who were separated from their mother, if they happened to be in the institution for less than six months, are not to be covered by this redress scheme.
"That is arbitrary, I put it to you that it is cruel."
Mr Varadkar said: "I don't think it is fair to describe the decision of Government as being arbitrary in this matter."