By Jonathan McCambridge, PA
A Covid-19 vaccination programme for children aged between six months and four years old will begin next week.
The HSE said that the vaccines for young children will be available from Monday.
The National Immunisation Advisory Committee (Niac) has recommended vaccination for children aged six months to four years who have underlying health conditions which place them at higher risk of contracting Covid.
Niac has also recommended that vaccination should be offered to all others in this age group to protect them and to provide benefit in reducing household transmission to those immunocompromised or too young for vaccination.
Dr Aparna Keegan, specialist in public health medicine, HSE National Immunisation Office (NIO) said: "We are encouraging parents to familiarise themselves with HSE advice on the children's Covid-19 vaccine with information available at www.hse.ie.
"We know from listening to parents they have questions about getting the Covid-19 vaccine for their children.
"This is why we have provided information on our website to help parents make an informed decision.
"While serious illness from Covid-19 in this age group is rare, this vaccine offers further protection particularly for children who have health conditions that put them at high risk of severe Covid-19."
Children in the age group will require three doses of the vaccine with an interval of three weeks between dose one and two and at least eight weeks between dose two and three.
It is also recommended that the Covid-19 vaccine is separated from the administration of other vaccines by 14 days.
Community vaccination centres across the country will commence the roll out of clinics from Monday onwards with many commencing clinics later in the week and over the following weekend.
At present the vaccination is only available through the community vaccination centres.
Some counties including Mayo and Donegal will commence clinics from the following week beginning March 2nd.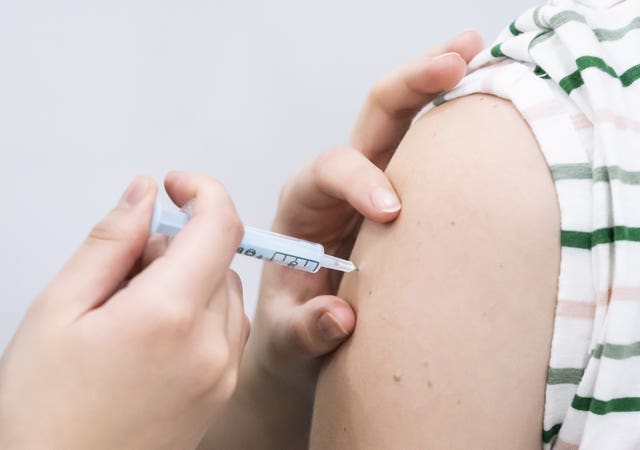 Appointments may be booked from Friday on www.hse.ie.
Young children will be offered a Comirnaty (Pfizer/BioNTech) vaccine.
The vaccine for these children is a smaller dose than the vaccine for children aged 5-11.
A parent or legal guardian will need to give consent for their child to get their vaccine and will need go to the appointment in person.
If a child has had Covid and their first vaccine dose is due they can be vaccinated from four weeks after they first develop symptoms or test positive. However, for their vaccine to be most effective, it is recommended to wait six months
If a child has had Covid and their second or third vaccine dose is due they can be vaccinated from four weeks after they first develop symptoms or test positive.