By Cate McCurry, PA
Ireland's property market proved to be resilient to cost-of-living fears and external pressures throughout last year, a new report has said.
The MyHome.ie quarterly house price report found the market had held up better than evidence had suggested in 2022.
The number of vendors cutting asking prices remained at low levels, while house prices were being settled above asking prices.
However, the report warned that the resilience of the housing marking is set to be tested this year.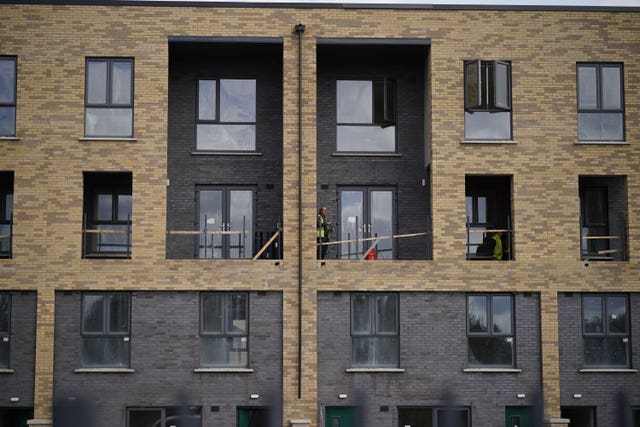 The report found annual asking price inflation slowed to 6 per cent nationwide, and was 3.6 per cent in Dublin and 7.6 per cent elsewhere around the country.
Meanwhile, the report found quarterly asking price inflation dropped by 0.4 per cent nationally, by 0.8 per cent in Dublin, and by 0.2 per cent elsewhere around the country.
Asking prices for the average home in the Republic rose almost 11 per cent to €320,000 in the 12 months to June, it says.
It means the asking price for the average home in Ireland is now €330,000, while the price in Dublin is €436,000 and elsewhere around the country it is €283,000.
There were 15,000 available properties for sale on MyHome.ie in the fourth quarter of the year – an improvement on the same time last year but still below pre-pandemic levels.
Average time to sale agreed was 2.7 months nationwide which the report said is indicative of a very tight housing market.
Average mortgage approval in October was €280,600 – up 4.3 per cent on the year.
Residential property market transactions are set to exceed €21 billion in 2022, a rise of 7.5 per cent in volume terms compared with 2021.
The average residential transaction in the third quarter of last year was €370,000, almost eight times the average income of €48,000 which is the highest multiple in over a decade.
The report said it expects to see 28,400 houses completions in 2022, exceeding its previous forecast of 26,500 units completed.
The author of the report, Conall MacCoille, chief economist at stockbrokers Davy, said it appeared the market had held up better than evidence had suggested.
"The number of vendors cutting their asking prices is still at low levels. Also, transactions in Q4 were still being settled above asking prices, indicative of a tight market," he said.
"There are 15,000 properties listed for sale on MyHome.ie, an improvement from the beginning of 2022 but below pre-pandemic levels exceeding 20,000.
"The average time to sale agreed in Q4 was just 2.7 months, still close to historic lows."
He added that even if mortgage interest rates rise to 4 per cent, debt service ratios are unlikely to become stretched and there will be only a limited headwind to house prices.
Mr MacCoille noted that already stretched valuations in Ireland could be exacerbated by the Central Bank's decision to ease mortgage lending rules to four times income.
He said this gave an upside risk to the 4 per cent house price inflation prediction for next year.
He added that recent months had seen worrying trends in the homebuilding sector, with housing starts slowing, and the construction PMI survey pointing to the flow of new development drying up.
"We still expect housing completions will pick up to 28,400 in 2022 and 27,000 in 2023. However, the outlook for 2024 is far more uncertain. The government's ambitious plans to expedite planning processes are welcome although, as ever, the proof will be in the pudding," he added.
Joanne Geary, managing director of MyHome.ie, said that vendor sentiment had been somewhat affected by rising costs and interest rates.
"Over 3 per cent of all properties on MyHome.ie saw asking price reductions in Q4, a low rate but even still the highest figure since Q3 2020," she said.
"However, asking prices tend to fall toward the end of the year, for example, declining by 1.1 per cent on average in the last quarter pre-pandemic. While asking price increases have cooled, the market has still remained remarkably resilient despite the uncertain environment."
She said that stock levels were still a cause for concern.
"Stock levels are improving but are still not running at the levels we need to see in order to satisfy demand. As such, we hope to see inflationary pressures ease in the construction sector over the coming months."