By Lucinda Cameron, PA Scotland
Alistair McGowan has said he hopes his latest film will introduce new audiences to the work of "master film-maker" Alfred Hitchcock.
The comedian and impressionist voices Hitchcock in My Name Is Alfred Hitchcock, directed by Mark Cousins.
The film had its UK premiere at the Glasgow Film Festival earlier this week and McGowan and Cousins attended a gala premiere screening on Saturday.
Speaking on the red carpet at the Glasgow Film Theatre, McGowan said it was "really exciting" to be part of the festival and hopes it will help more people discover the work of Hitchcock, whose films included Psycho, Vertigo and The Birds.
He told the PA news agency: "When I was younger I grew up watching a lot of Hitchcock films on television, they were always there every Christmas and I suppose that's died off a little bit recently, we get a different diet of films and so I hope it will bring a new audience to Hitchcock and show them what a master film-maker he was.
"Just by dint of doing the voiceover for the film, it was a big job, there's a lot of information in it, I learned so much about him and about films of his that I didn't know anything about, as well as the big ones.
"There is a huge canon of work there and they really do all repay a visit to them."
McGowan, who starred with Ronni Ancona in the BBC One show The Big Impression in the early-noughties, said doing the Hitchcock voiceover was a new challenge as he had never done a voice like that.
And he paid tribute to his wife Charlotte Page and her knowledge of film for helping with his preparation for the role.
He said: "I'd never done Hitchcock's voice before actually and I was so thrilled when I was asked to do it.
"My wife actually was really useful because she absolutely is devoted to film so she knew Hitchcock's voice very well.
"He wasn't shy about talking about himself so there was a lot of clips online of Hitchcock talking about himself but she was really useful, my wife, in saying a bit more of this, a bit more of that.
"His voice is quite unique really. I don't think I've ever done anybody who talks like that so to sort of find this voice and the depth of it and also the slightly slurred aspect if you will because of his fleshiness, and also Mark had written it so beautifully in his speech patterns."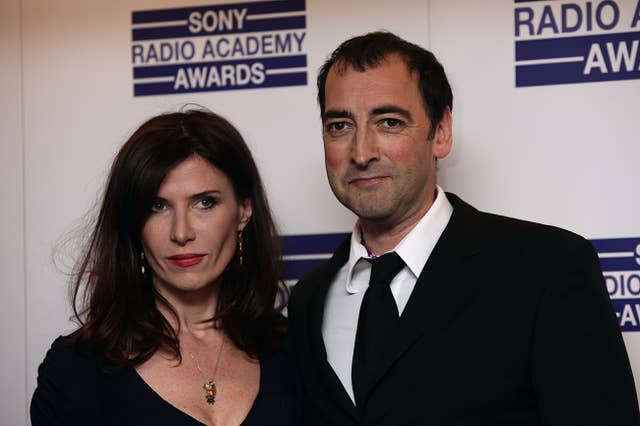 As well as his work as an impressionist and comedian, McGowan has developed his interest in the piano in recent years and last year released his second album.
He has organised the Ludlow Piano Festival which will take place in the Shropshire town in May, during which audiences can enjoy five days of piano events.
McGowan said: "That's become a major thrust of mine, it's all a long way from doing impressions.
"The first time I came to Glasgow I was doing impressions of people like Glenn Hoddle, and people who were big in football in the '90s and Kevin Keegan and people, so suddenly playing Bach and Erik Satie and Debussy and doing the voice of Alfred Hitchcock in a film seems a long way from my first appearances in Glasgow 28 years ago."