By Ted Hennessey, PA
Britain's Prince Harry has said his use of some drugs "really" helped him mentally, as a trauma expert diagnosed him with attention deficit disorder (ADD).
In his controversial memoir Spare, Harry admitted to regular drug-taking and describes how in 2015, while living in Nottingham Cottage in the grounds of Kensington Palace, he smoked marijuana.
On Saturday, he spoke to Dr Gabor Mate, author of The Myth Of Normal: Trauma, Illness & Healing In A Toxic Culture, in a live interview, with topics including his use of cocaine, marijuana and alcohol.
Harry said: "[Cocaine] didn't do anything for me, it was more a social thing and gave me a sense of belonging for sure, I think it probably also made me feel different to the way I was feeling, which was kind of the point.
"Marijuana is different, that actually really did help me."
Harry also told of using psychedelics such as ayahuasca.
He went on: "It was the cleaning of the windscreen, cleaning of the windshield, the removal of life's filters just as much as on Instagram, these layers of filters.
"It removed it all for me and brought me a sense of relaxation, release, comfort, a lightness that I managed to hold on to for a period of time.
"I started doing it recreationally and then started to realise how good it was for me, I would say it is one of the fundamental parts of my life that changed me and helped me deal with the traumas and pains of the past."
Harry also spoke about the death of his mother, Diana, Princess of Wales, who died in a car crash in Paris in 1997 when the duke was just 12 years old.
Dr Mate told him: "Reading the book, I diagnose you with ADD… I see it as a normal response to normal stress."
He said this can be "healed at any age".
The term is used for people who have difficulties with concentration without the presence of symptoms of attention deficit hyperactivity disorder (ADHD), such as impulsiveness or hyperactivity.
Tickets for the event cost £17, plus a £2.12 fee for UK customers, and included a copy of Spare which became the fastest-selling non-fiction book in the UK since records began following its release in January.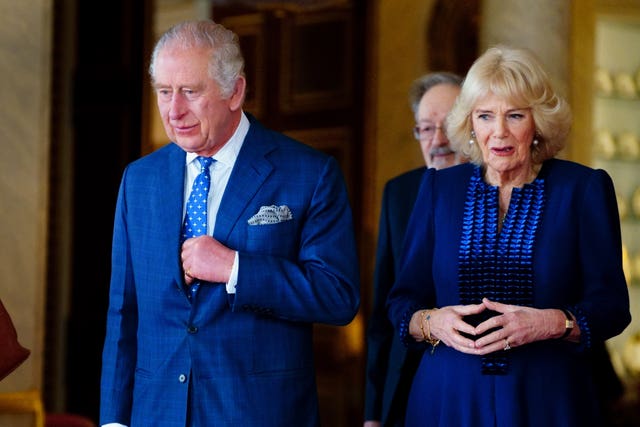 Harry's ghost-written tell-all autobiography laid bare his frustrations with his family.
He claimed his brother William, now the Prince of Wales, had knocked him to the floor at Harry's then home Nottingham Cottage after calling Meghan "difficult", "rude" and "abrasive".
Harry claimed his father, King Charles, put his own interests above Harry's and was jealous of Meghan and Kate, and that the Queen Consort sacrificed him on "her personal PR altar".
Speaking about negative reaction to the book, Harry said: "Sometimes I'm surprised and sometimes I'm not.
"It is the same group of people who react the same way when someone in a position like myself talk about their trauma.
"As we've already discussed, I'm not a victim in this, but there's almost a balancing act.
"The more they criticise, the more they comment, the more I feel the need to share.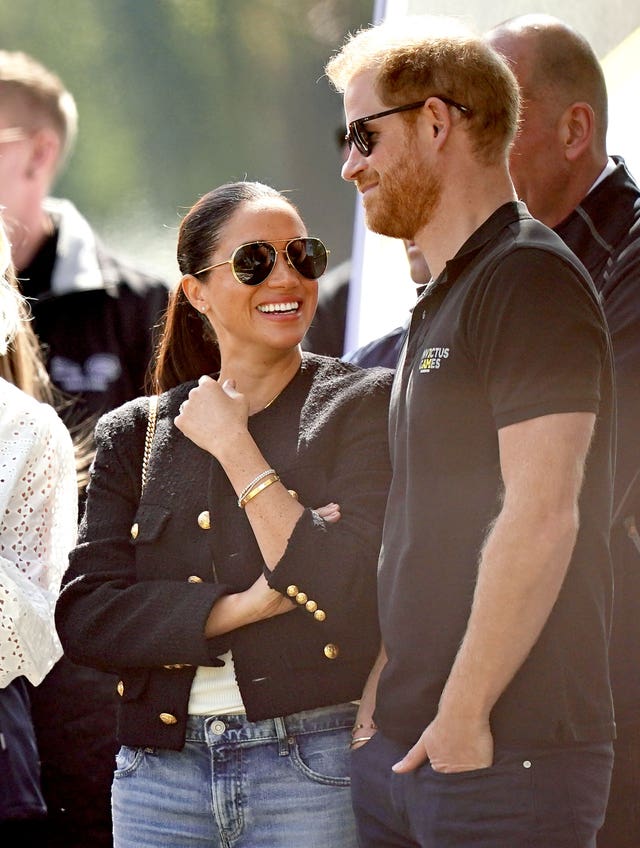 "I found a way to be able to look around, and firstly ignore, the criticisms and the abuse."
The duke, who lives in California after moving to the US in 2020, has revealed he has enough material for two books but held back because he does not think his father and brother would "ever forgive" him.
It has not yet been confirmed whether Harry will be invited to attend his father's coronation in May.
The livestreamed event was produced by Penguin Random House in partnership with Barnes & Noble, Waterstones and Indigo Books & Music.
Speaker and best-selling author Dr Mate claims to have expertise on a range of topics including addiction, stress and childhood development.
According to reports, he is an outspoken supporter of decriminalising drugs, and has allegedly used the Amazonian plant ayahuasca to treat patients suffering from mental illness.