Mike Bedigan, PA Los Angeles Correspondent
Jon Favreau says he feels like he is "no longer an outsider" in Hollywood, after being honoured with a star on the Walk of Fame.
The actor and director said it was "really special" to be part of a new generation of creatives and there was a "responsibility" to keep the industry moving.
Favreau has been instrumental in the development of blockbuster franchises including Star Wars and the Marvel Cinematic Universe – acting, directing and producing multiple shows and spin-offs.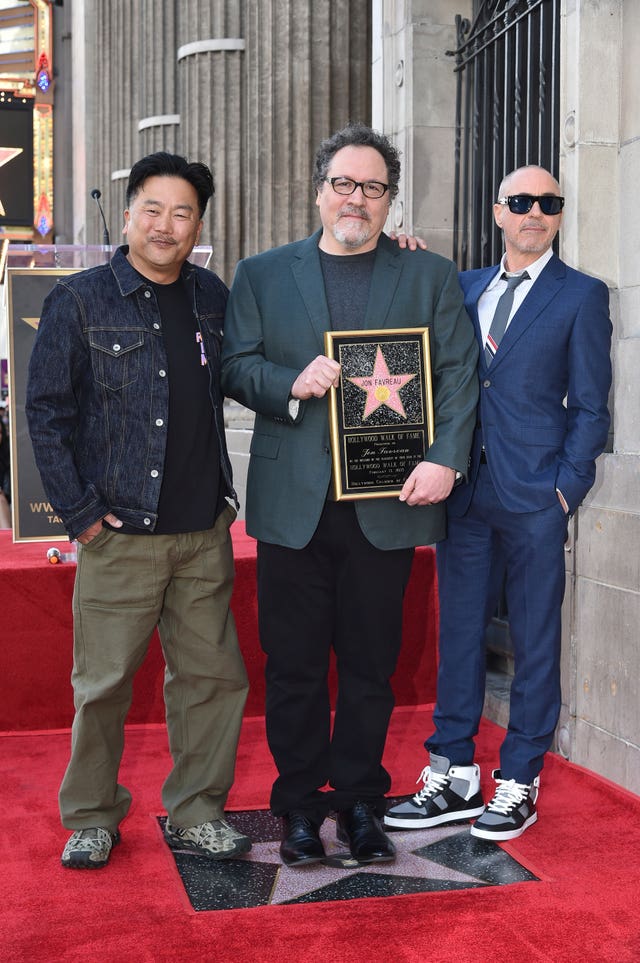 His most recent project was the dinosaur docu-series Prehistoric Planet – a five-episode series, narrated by Sir David Attenborough.
Speaking at the ceremony in Los Angeles on Monday, he told the PA news agency he hoped to inspire generations to come with his work.
"People think of Hollywood as an industry town, which it is, but it's also a neighbourhood, where we grew up and hung out and where we spent our time when we didn't have work," he told PA.
"We were hanging out in these neighbourhoods and we felt like outsiders and to be part of it as the next generation comes here really feels special and hopefully we inspire the next generation."
He added: "In the States here and around the world, you grow up knowing what the Walk of Fame is and knowing what a star is – and here it is.
"I feel like I'm no longer an outsider, I feel like I'm part of it and now there's a responsibility that it keeps going and we bring in new story-tellers and incorporate new technologies to keep it fresh."
Favreau was joined at the ceremony by famous faces including Marvel boss Kevin Feige, as well as Roy Choi and Marvel star Robert Downey Jr – who both gave remarks ahead of the presentation.
"It's always an honour to be working with such talented  people and to have Robert Downey Jr and Roy Choi here to help present this to me and share this moment to me was really special," Favreau told PA.
Favreau directed the blockbuster hits Iron Man and Iron Man 2, starring Downey Jr, and served as executive producer on The Avengers and Avengers: Age Of Ultron, Avengers: Infinity War, and Avengers: Endgame – which became the highest-grossing film of all time at the worldwide box office.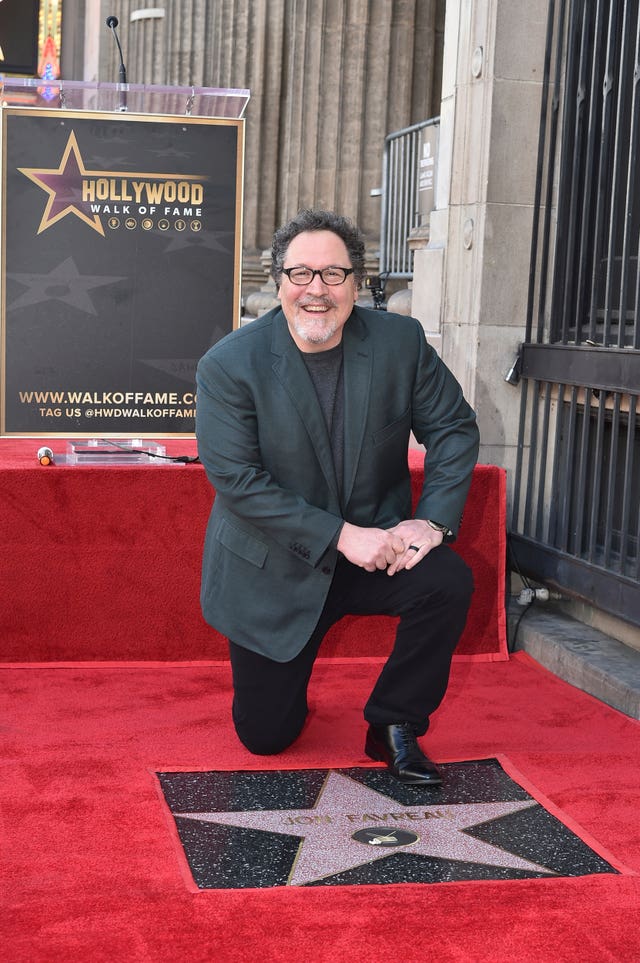 He also played the part of bumbling security agent Happy Hogan, a character that appears in both the Iron Man and Spider-Man entries in the MCU.
In the world of Star Wars, Favreau is currently showrunner and executive producer of the celebrated Star Wars series The Mandalorian for Disney+ and has served as executive producer and showrunner for The Book Of Boba Fett, as well as executive producing the upcoming Star Wars series Ahsoka and Skeleton Crew.
His star – awarded in the category of Television – is the 2,746th on the Hollywood Walk of Fame and is located at 6840 Hollywood Boulevard opposite the TCL Chinese Theatre.