By Prudence Wade, PA
Harry Lambert might be behind some of the buzziest red-carpet outfits worn by the likes of Harry Styles, Emma Corrin and Eddie Redmayne, but he wasn't the type of person who grew up thumbing through the pages of Vogue.
"I never came from reading fashion magazines, I never came from knowing fashion," the stylist admits. "I grew up in Norwich. I loved wearing clothes and buying clothes and dressing myself, but that was never seen as a career – I didn't even know about styling.
"I didn't know what Givenchy or Gucci was – that wasn't something in my world. I just loved clothes."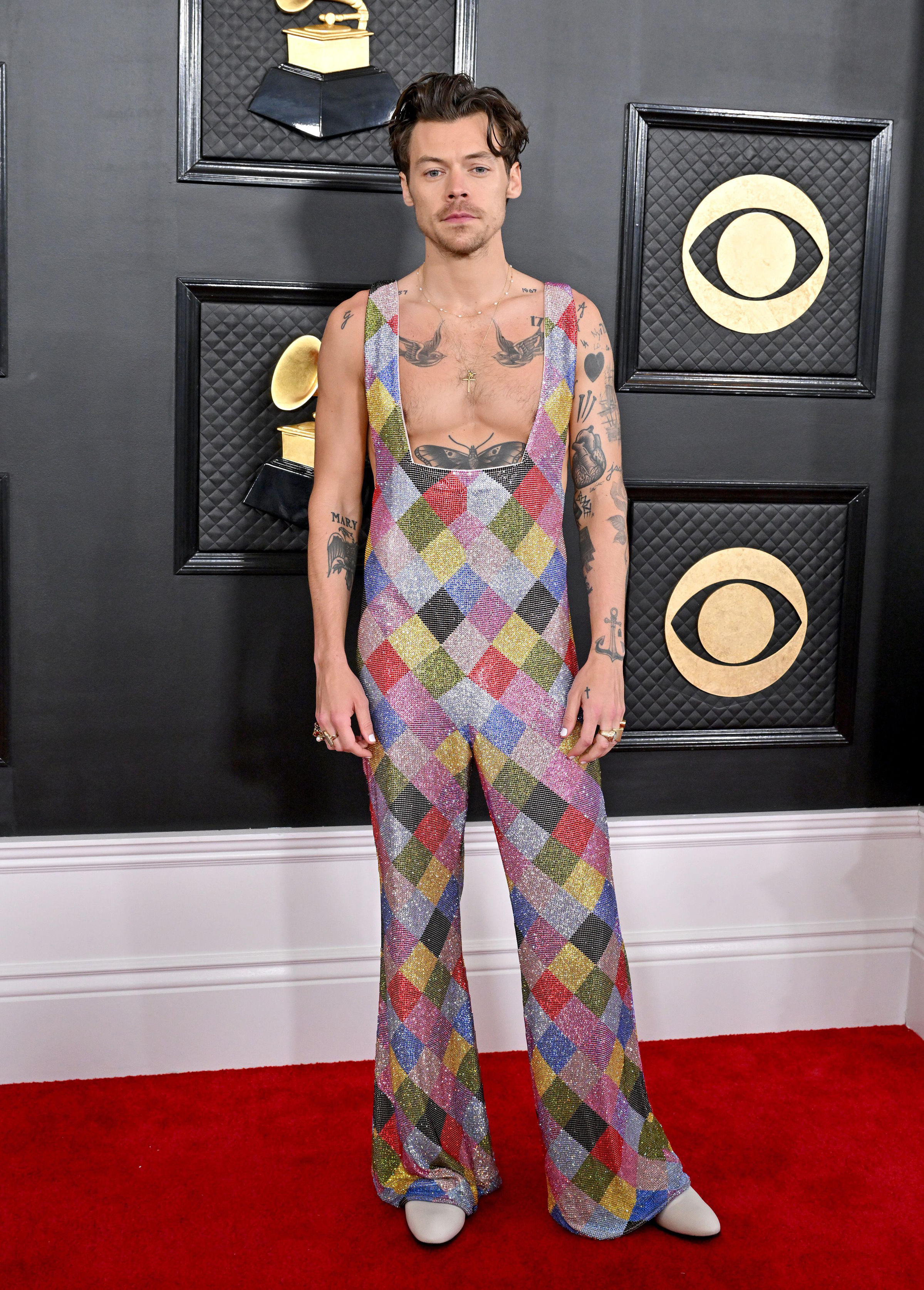 When studying photography at university, Lambert, 36, came into contact with the fashion department – and from there, he "started to realise clothes were something else to me", he says. "Becoming a stylist was a job I could see, and a job I would like to do."
He's since become one of the most prominent British stylists in the business – in the last week alone, one of his red-carpet looks has gone viral: Harry Styles' sparkling multicoloured jumpsuit at the Grammys.
He's ultimately glad he didn't come from a 'fashiony' background, saying: "It took me longer to find my footing in fashion, because I didn't have that education and that knowledge. But I'm happy it happened that way around, because I feel like I love it more, and I have a lot more to learn still."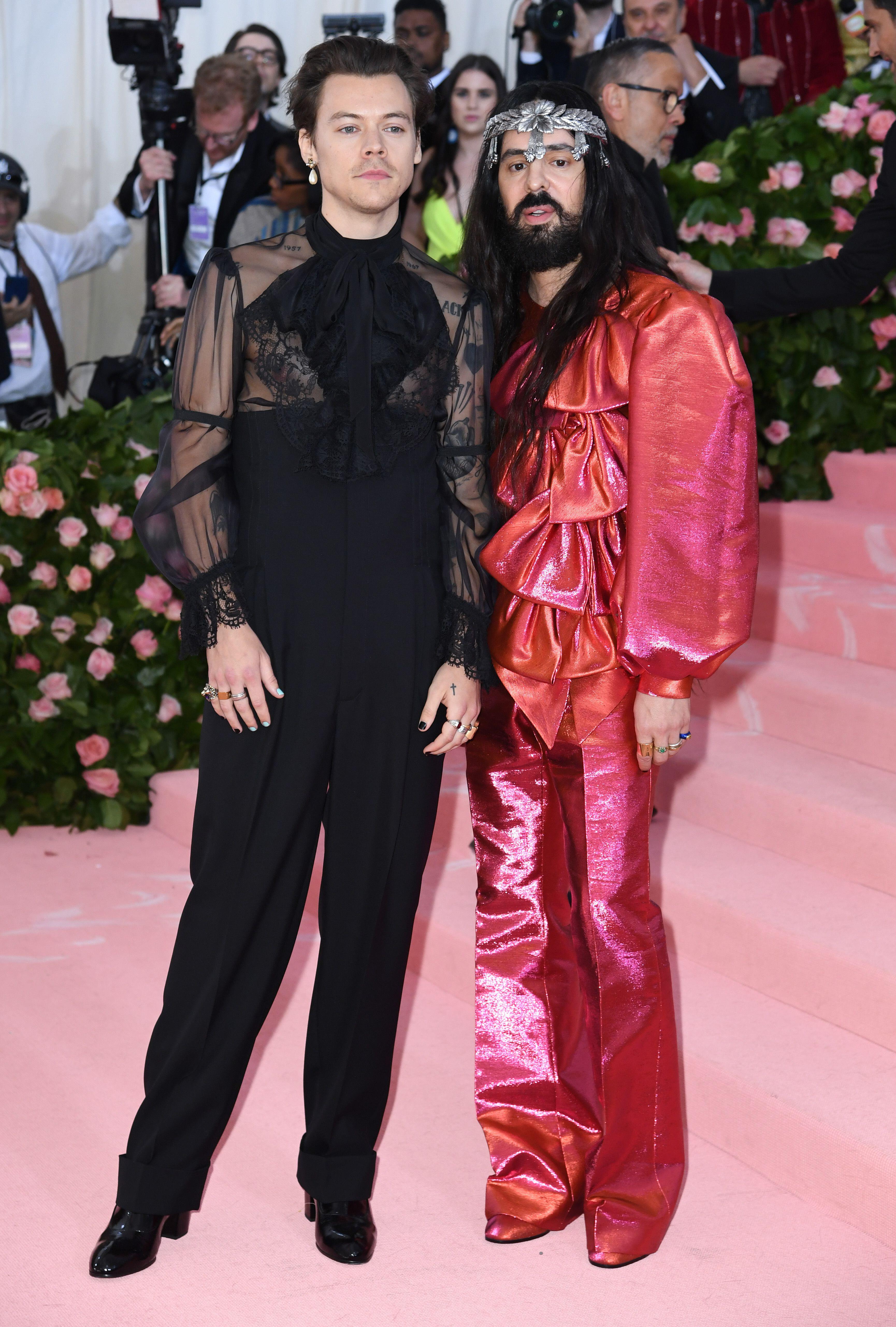 His aesthetic is bold and experimental, with Lambert saying: "A lot of my inspiration comes from [when] I used to go to drama classes on the weekend in Norwich. And I love movies, I used to watch Madonna's music videos on VHS. I was a big pop culture fan, and those big pop culture moments always involve fashion, movies, television, music – everything. I didn't realise how important fashion was or how impactful it was until I got older and connected all the dots."
Now, Lambert is responsible for some massive pop culture fashion moments himself – think Harry Styles wearing a see-through shirt and pearl drop earring to the 2019 Met Gala (which Lambert says is one of his favourite looks for Styles, noting, "The Met Gala is always a really special one"), or Emma Corrin's surreal balloon boob dress to 2022 Olivier Awards.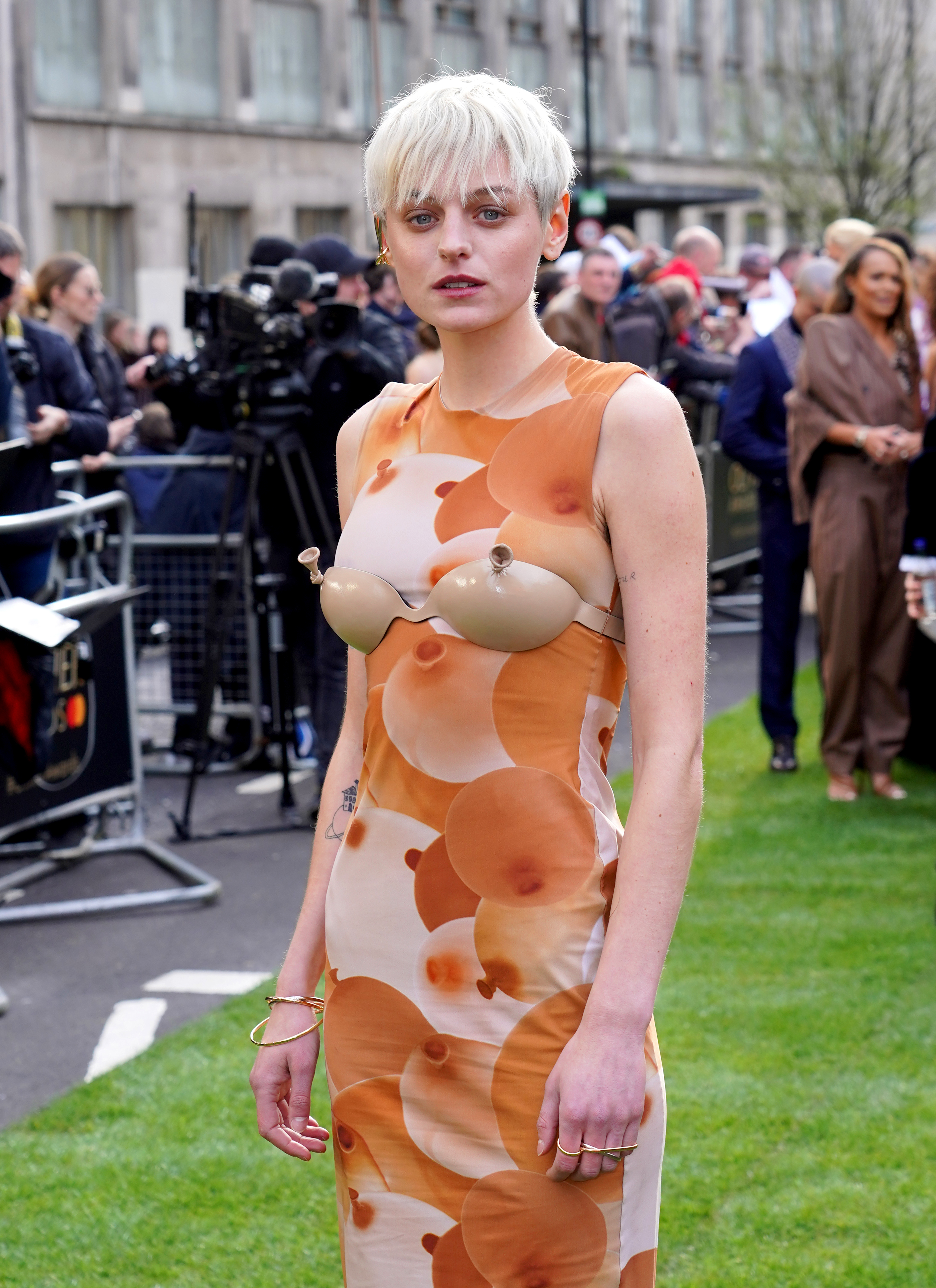 "Red carpets are a fun place to have fun," he says simply – and he knows he's done his job right when something very specific happens.
"There's nothing more flattering for me than when I see someone use an outfit we've created as a Halloween costume," he says with a grin. "For me, that's the biggest form of flattery, because it means we've done something that has entered the pop culture realm, we've done something that is recognisable."
Lambert's work is all about joy, and he says: "Fashion can sometimes get a rep of being a snobby thing – always in my work, it needs to feel fun and light and welcoming." Even though fun is top of the agenda, he still sparks some serious conversations – particularly around gender, as many of his clients toe the line between what's traditionally seen as masculine and feminine in fashion.
"Gender is actually never in the forefront of my mind – it's always about the creative and the narrative and the story first," Lambert explains. "So, a lot of the time, the conversation about gender is a byproduct of my work – it maybe isn't the intention, but that's a good thing.
"Working with Emma Corrin, they're working a lot with their gender expression and what fashion is becoming for them, those boundaries as well. That's a really exciting journey to be taking together."
Ultimately, Lambert wants to make fashion accessible to everyone – which is why he's taking part in The Absolut Swap Shop (open in London on February 9). Along with sustainable fashion advocate Venetia La Manna and body positivity campaigner Nyome Nicholas-Williams, he's curated a mini collection of clothes from up-and-coming designers and vintage stores, giving people the chance to swap an item they've fallen out of love with for something new.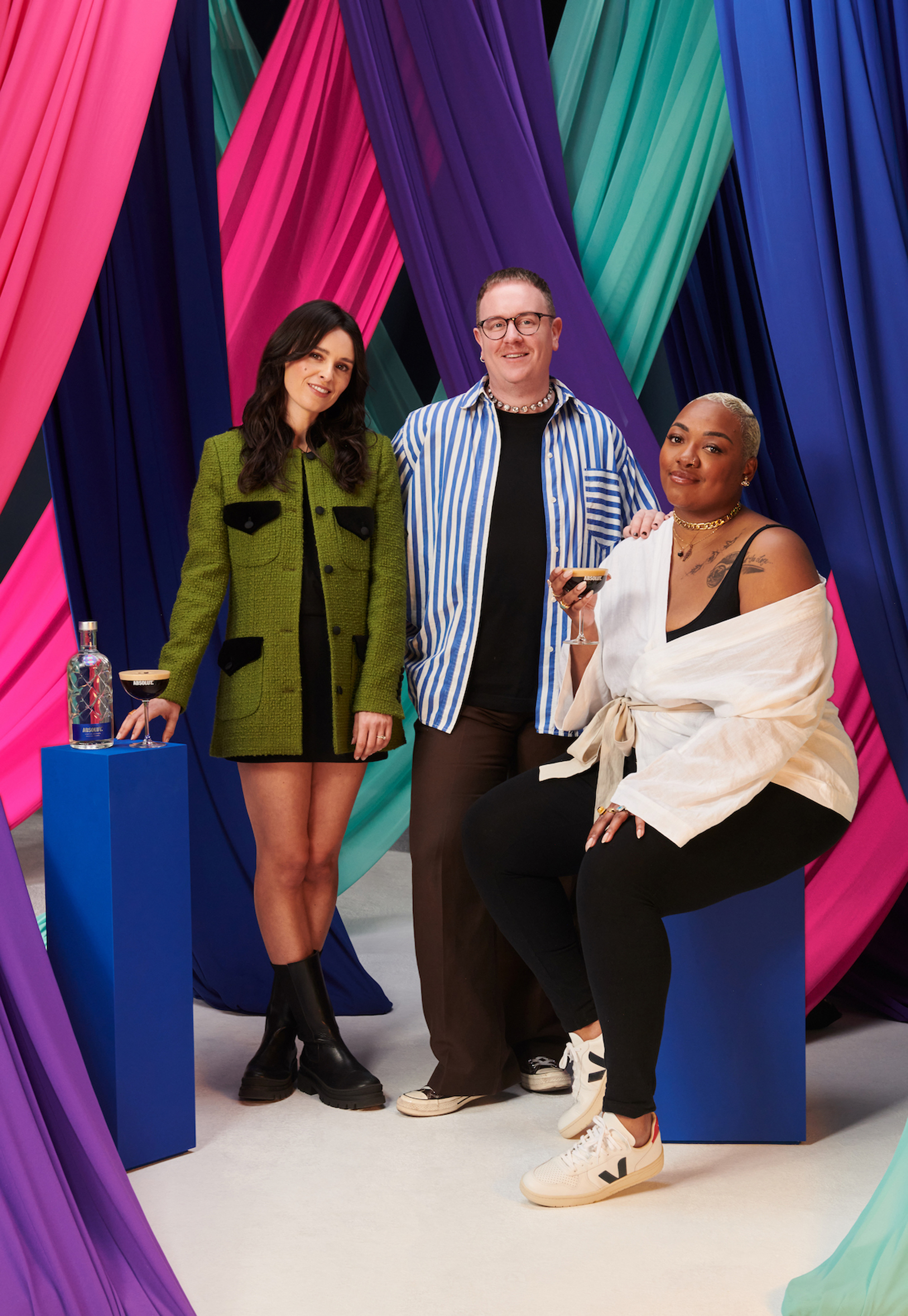 "I remember when I first started in fashion, seeing runways and editorials, and it feeling sometimes unachievable or not accessible," he says – which is why he would have loved the opportunity to get his hands on clothes from buzzy designers. Lambert features pieces from the likes of S.S. Daley, Supriya Lele, Ahluwalia and Bianca Saunders in his curation – a cohort he calls "the next future vintage".
Plus, there's the positive message of sustainable fashion within it all. Lambert is all about giving clothes a story, saying: "This experience of swapping them for something else gives those clothes more meaning – it should be exciting."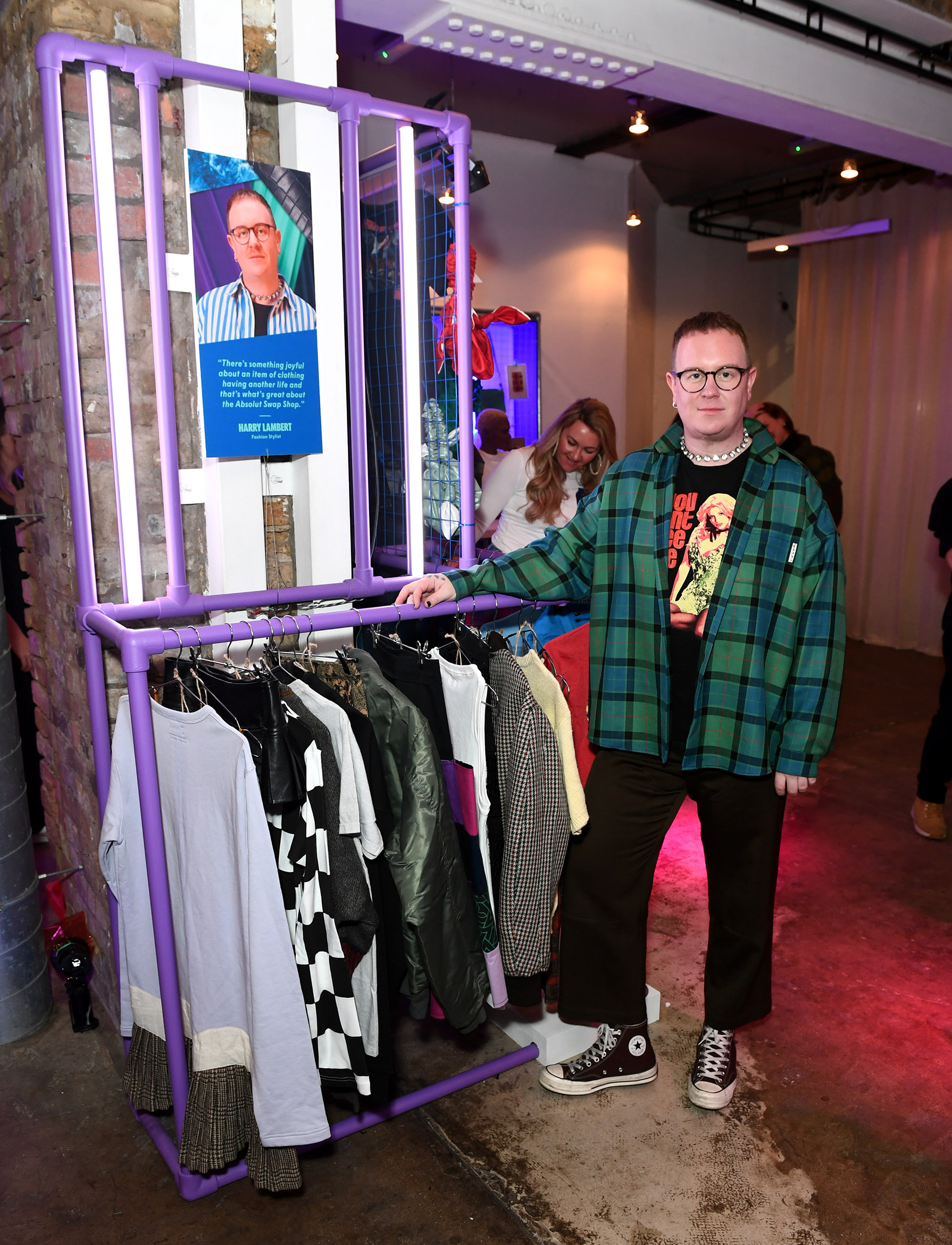 While Lambert admits he's "not perfect" when it comes to sustainability, he's striving to make more positive steps. "I have this favourite pair of flares, and I've repaired the crotch on them so many times, because they keep wearing through – but it's because I love them.
"You're not going to wake up in the morning and change the world by yourself with sustainability. But if you make subtle changes and be [more] aware of it, these can only be good steps to things getting better."