By Mike Bedigan, PA Los Angeles Correspondent
Oscar-winning deaf actor Troy Kotsur will sign the US national anthem at the Super Bowl, it has been announced.
The Coda star is one of three official ASL translators for the event – the biggest in the US sporting calendar – that is taking place in Arizona on Sunday.
Kotsur said he would be channelling the writer of the national anthem, Francis Scott Key, during his performance.
In a pre-game conference he told audiences he was "proud to have been born and raised" in his hometown of Mesa, Arizona, and was "honoured" to be signing the anthem.
"The National Association of the Deaf (NAD) invited me here and it's so great to see this diversity representing different types of deaf communities," he said.
"And when they asked me 'hey Troy, would you mind signing the national anthem at the Super Bowl?' I said, 'yeah, sure. I'm in'."
The actor added that he had done research into Key to learn about the history and motivation behind the US national anthem – and would be putting himself in the writer's shoes during his performance.
"It's really a fascinating story because he actually witnessed what happened during the Revolutionary War and seeing that the flag was still there, and the smoke and the fire and even through it all, the flag had remained and so it inspired him to write this song," he said.
"And so I'm becoming Francis and put myself in his shoes and tell it from his perspective.
"So that's how I'm going to sign it. It's a new take. And I want to really help that affect me in my ASL translation of the song and so I'm Francis Scott Key.
"I'm going to show you all what I'm seeing and what he wrote, which was pure poetry, and I'm going to add in my personality as an artist, and put it all out there to show you all my work.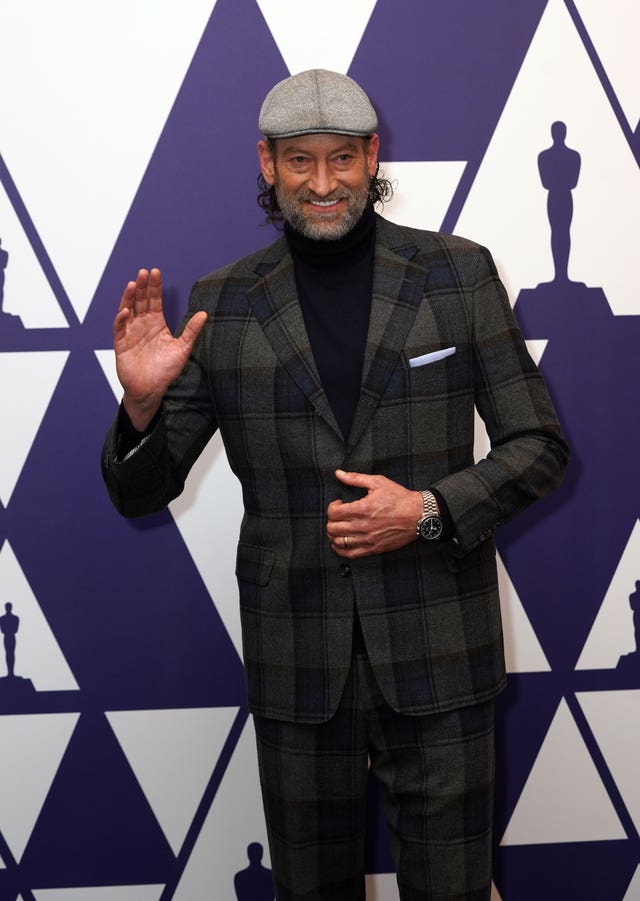 "I'm looking forward to it…It'll be fun for me. After I read it, you know, I really felt even prouder to be an American to tell you the truth."
In typical fashion, Kotsur ended his remarks in a jokey manner, giving shout outs to his wife and daughter and telling his two older brothers he would soon beat them at golf.
The actor was part of the ensemble cast of Coda – about a family of deaf fisherman – which won the coveted best picture Oscar in 2022.
Kotsur's own performance won him a slew of awards for best supporting actor, including at the Oscars, Screen Actors Guild, Baftas, and Critics Choice Awards.