By Naomi Clarke, PA Entertainment Reporter
Britain's Prince Harry has denied rumours that he once had a flirtation with Cameron Diaz, saying he was "never within 50 metres" of her.
A number of reports previously claimed that Harry, 38, had met the Hollywood actress, now 50, in a London gym on a few occasions when he was in his 20s.
In his new memoir Spare, Harry used this as one example of what he said were fake stories written about him.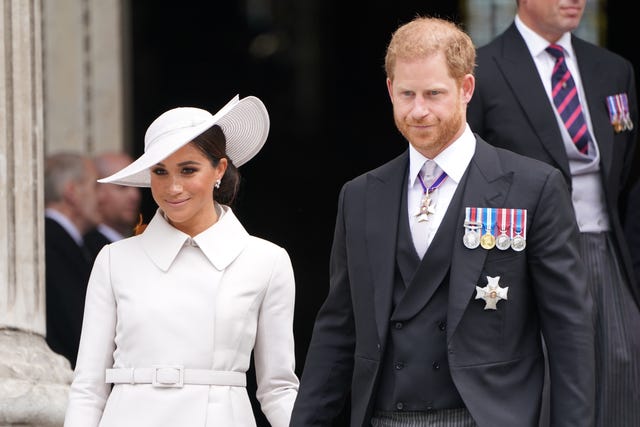 He recalled that as he was coming to the end of his 20s, some media outlets were speculating why he had not married yet.
"They dredged up every relationship I'd ever had, every girl I'd ever been seen with, put it all into a blender, hired 'experts', a.k.a quacks, to try to make sense of it," he wrote.
"Books about me dived into my love life, homed in on each romantic failure and near miss.
"I seem to recall one detailing my flirtation with Cameron Diaz. 'Harry just couldn't see himself with her, the author reported'.
"Indeed I couldn't, since we'd never met. I was never within 50 metres of Ms Diaz, further proof that if you like reading pure bollocks then royal biographies are just your thing."
In 2018, Harry married Suits actress Meghan Markle in a ceremony in St George's Chapel at Windsor Castle.
They have two young children together – three-year-old Archie and Lilibet, who was born in June 2021.
Diaz, who has starred in a host of films and TV series including 2000's Charlie's Angels and 2006's The Holiday, married Good Charlotte musician Benji Madden in 2015.
The couple, who have a daughter, celebrated their eighth wedding anniversary at the weekend.