Stephen Maguire
Daniel O'Donnell and wife Majella have got the New Year off to an amazing start after renewing their wedding vows.
The singer celebrated 20 years of marriage to Majella with a quiet ceremony at the couple's home in Kincasslagh, West Donegal.
Daniel posted a number of pictures to his Facebook page.
The star wore a three-piece suit while wife Majella looked stunning in a white dress.
Daniel told fans "After a wonderful 20 years of marriage, Majella and I renewed our vows with a small family gathering tonight at our home in Donegal."
Daniel and Majella first met when Daniel visited Majella's parents' bar in Tenerife.
The couple married on November 4th, 2002.
Fans are already flocking on Facebook to congratulate the couple.
Among the fans was Teresa Garrison who said Daniel had brought so much joy to her family even during the most difficult of times.
She wrote "Happy Anniversary. I remember when I had to break the news to my mother in law that you had gotten married.
"You gave her so much joy during her later years after my father in law died. I want you to know how many people you have touched throughout the years. You made her smile and made her happy.
"She was like a teenager again when you came to town. Thank you for bringing the music to the masses."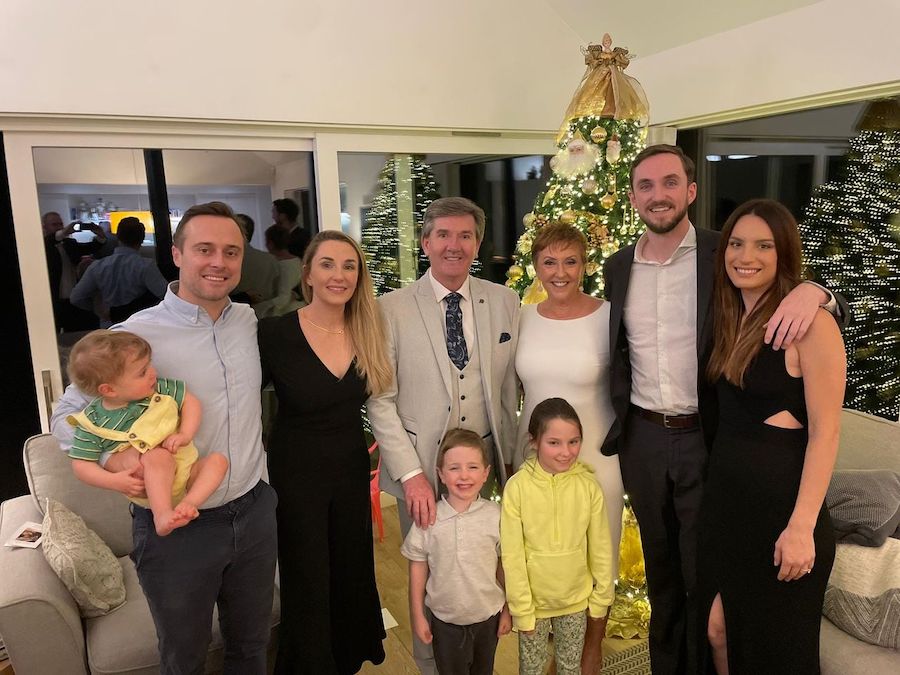 Another fan Fiona Mc Cluskey wrote "How wonderful that you found a special love, over 20 years ago, that lifted you both, higher and higher, and continues to do so, into today and beyond.
"Your beautiful union has clearly enriched your hearts and minds, and brought great connectedness and unity to your families. Congratulations, Daniel and Majella."