By PA Sport Staff
Nine people were arrested after protestors broke on to the track at Aintree ahead of the start of the Randox Grand National.
Animal Rising had threatened to disrupt the four-and-a-quarter-mile showpiece and were protesting from early on Saturday morning outside the track.
As the National runners were in the parade ring, a number of people breached security fences around the Liverpool venue and ran on to the course, delaying the famous race by around 15 minutes.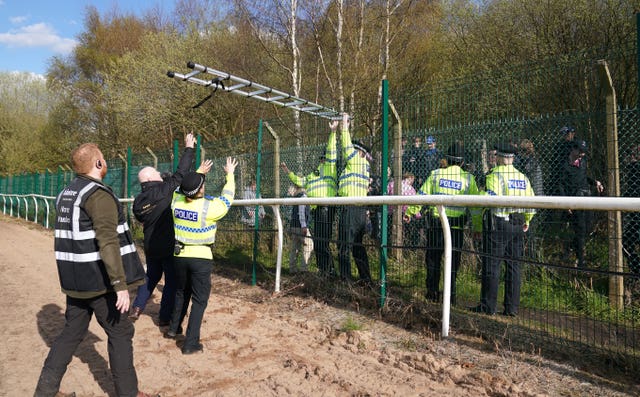 The intruders were apprehended, with the race eventually won by 8-1 favourite Corach Rambler.
Merseyside Police said: "We can confirm that nine people have been arrested at Aintree Racecourse today.
"Just after 5pm, a large number of protesters attempted to gain entry on to the course. The majority were prevented from breaching the boundary fencing, but the nine individuals who managed to enter the course were later arrested by officers."
Dozens of activists climbed fences at Aintree, with at least two affixing themselves to a jump using glue and lock-on devices, climate and animal rights group Animal Rising said.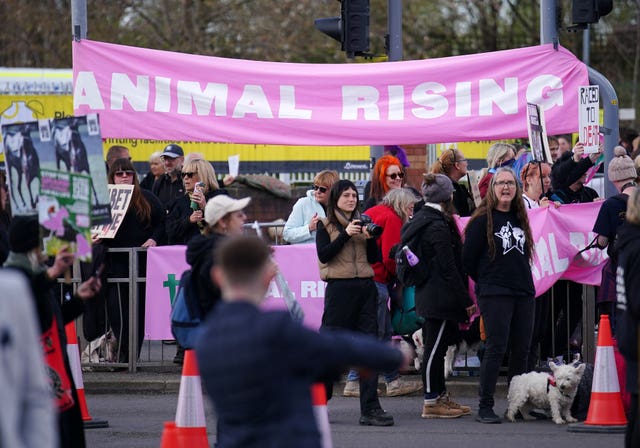 Sarah McCaffrey, a shopworker and student – and one of those disrupting the track – said: "Whether it's for food or for fun, our use of animals and nature is symbolic of a relationship beyond broken.
"We're a nation of animal lovers, but the pain these beautiful creatures experience daily does not do that label justice. We need to find ways of loving animals that don't hurt them.
"I truly believe that we are a nation of animal lovers, every one of us. I know everyone coming to Aintree to view the races today would say they love the horses; however, the suffering experienced by them should shock us all.
"That's why I've decided to put my body between those horses and death on the racecourse, rather than gamble with their lives."