Kenneth Fox
Irish rally driver Craig Breen has died following an accident during a pre-test event in Croatia.
Breen's co-driver, James Fulton, was unharmed in the incident that occurred shortly after midday local time.
Breen (33) from Ferrybank in Waterford was Ireland's top rally driver, competing with the Hyundai Shell Mobis World Rally Team in the World Rally Championship, who he rejoined this season after a period with Ford M-Sport. He finished second at the recent Rally Sweden.
Hyundai Motorsport confirmed the news in a statement this afternoon.
Statement from Hyundai Motorsport pic.twitter.com/GLNXbphVQW

— hmsgofficial (@HMSGOfficial) April 13, 2023
Motorsport Ireland President Aiden Harper said: "The Irish motorsport community is numbed by this tragic news. Craig was a world-class driver and a world-class person. To Craig's family, his parents Ray and Jackie, his sister Kellie, brother-in-law Darragh and nephew Bobbie, I wish to extend my deepest condolences and all our thoughts remain with Craig's co-driver James Fulton. May they all find the strength and support they need at this unimaginably tragic time."
A statement from the WRC said: "The WRC family is shocked and saddened to learn of Craig Breen's passing.
"Our thoughts and condolences are with the family and friends of Craig at this incredibly sad time."
FIA President Mohammed Ben Sulayem: "On behalf of the FIA, I extend sincere condolences to the family & friends of Craig Breen following his passing during a private testing accident. Our thoughts & prayers are with his loved ones & the Rally community at this difficult time." pic.twitter.com/kuIugu51qt

— FIA (@fia) April 13, 2023
Steeped in rallying through his father Ray, Breen started out as a top class karter before taking up rallying in 2008.
In 2009 he made his World Rally Championship debut, finishing 25th in Rally Portugal. That same year he was crowned Irish National Junior Rally Champion and won the Billy Coleman Award, the youngest driver to do so.
In 2011 he won the WRC Academy series, followed a year later with a win at the Super 2000 World Rally Championship, despite the tragic death of his long time co-driver and friend Gareth Roberts during the season.
In 2013 he joined Peugeot and he stayed there for three seasons winning four European Rally Championship evens and the Circuit of Ireland Rally in 2015.
In 2016 he signed with Citroen to drive in six rounds of the World Rally Championship. The highlight was a third place finish in Rally Finland and in 2018 he topped that with a second placed finish in Sweden.
In 2019 and without a seat on the WRC he and co-driver Paul Nagle set their sights on the Irish Tarmac Rally Championship where they recorded victories in Galway, West Cork, Killarney, Easter Stages and Ulster rallies.
According to the Waterford News & Star, midway through the season Breen got the call from Hyundai back into the WRC and despite lack of opportunities he was regularly on the podium including three consecutive podiums in three events (Estonia, Ypres and Finland) in 2021.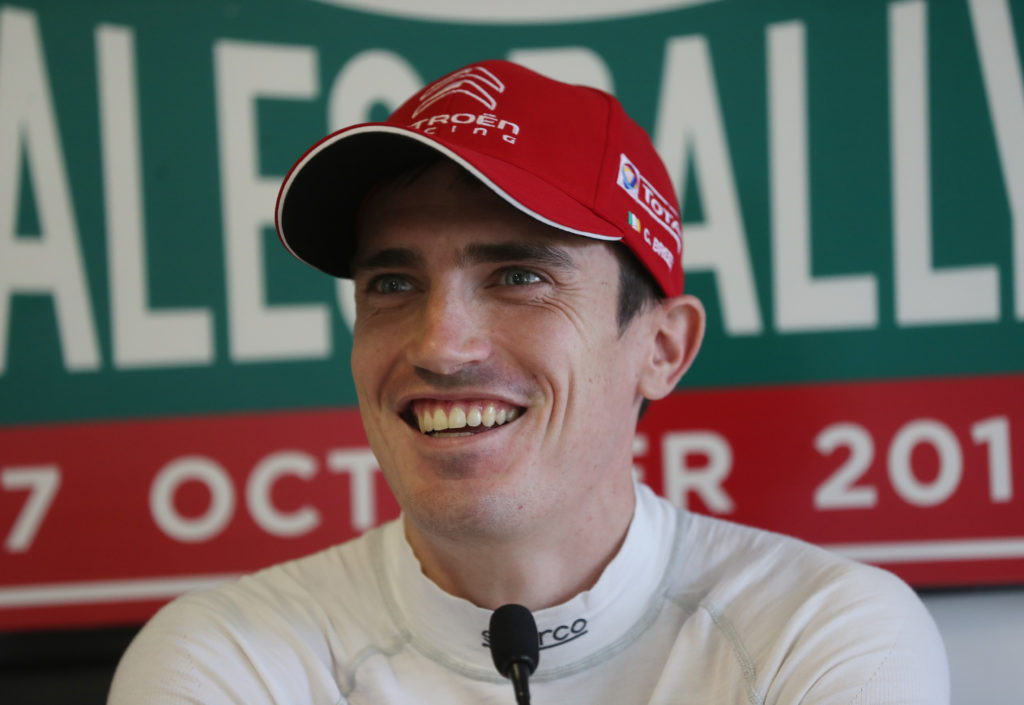 Last year, he joined M-Sport but after a strong start to the season in Monte Carlo results didn't go his way and he returned to Hyundai for 2023.
Recently a sponsorship deal was announced that would see him directly supporting the Junior 1000 category within the Sligo Pallets Forest Rally Championship and as recently as last Tuesday, he attended a J1000 tuition day, where 18 young drivers got to meet and learn from their hero.
Speaking on the tragic news Motorsport Ireland president Aiden Harper said: "The Irish motorsport community is numbed by this tragic news. Craig was a world-class driver and a world-class person.
"To Craig's family, his parents Ray and Jackie, his sister Kellie, brother-in-law Darragh and nephew Bobbie, I wish to extend my deepest condolences and all our thoughts remain with Craig's co-driver James Fulton. May they all find the strength and support they need at this unimaginably tragic time."