By Sunny Badwal, PA
Wigan players were absent from training on Friday after not receiving their wages on time for the fourth time this season.
The PA news agency understands training has been "pushed back to Monday" with a collective decision made by players and coach Shaun Maloney. The players are apparently not in the right mental state following the late payment of wages.
The Sky Bet Championship's bottom club have not paid players or staff on time on four occasions this season, which has already resulted in a three-point deduction by the EFL for breaching an agreement the club had with the governing body in January, where they accepted a suspended penalty.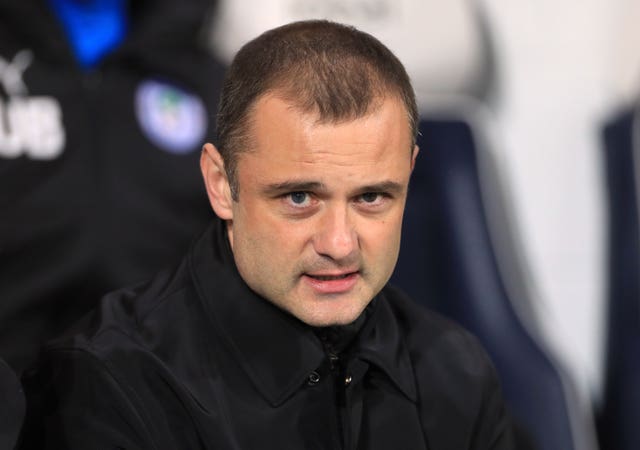 The Latics are currently eight points from safety in the Championship with only eight games left to play.
Wigan have continued to play and train despite the disruptive off-pitch news throughout the season but both players and coach collectively took the decision not to train on Friday morning.
A Wigan spokesperson said: "We are still waiting on the players' wages and that's no secret.
"Naturally from a coach's point of view it's the correct decision and today's training session has been pushed back to Monday.
"The players are not going to be in the right mental state, given they are still waiting on wages.
"The fact there is no game this week with the international break and then we play QPR next Saturday…in my opinion it is the correct decision.
"The session has been postponed given the difficulties over the last week and from a mentality point of view, it is the right decision. It was the coach's decision and clearly the players are not in the right frame of mind.
"If there was a game on Saturday, would training have been called off? Probably not. We are hoping today we might have a bit more clarity."