Louise Walsh
A Kilkenny hurling legend is helping to raise €20,000 to put towards an organically grown club build the first-ever GAA grounds in Africa, where the sport has now spread to five schools.
Aidan Fogarty is heading to Uganda for St Patrick's Day to give workshops to over 120 schoolchildren who have fallen in love with GAA, without any direct Irish involvement.
The club was founded by friends Moses Amanyire and Robert Bakaza after coming across videos on TikTok and YouTube videos of the sport in 2019. The hurling craze has now spread to four other schools, including one in the inner city of Kampala.
The club has been inundated with hundreds of hurls, sliotars and helmets gifted to them by the Irish, who have been hugely supportive after watching children playing hurling with makeshift hurls and tennis balls and wearing only flip-flops.
And a skills video — compiled by eight-time All-Ireland winner Fogarty — accidently sent to an inner city principal has led to even more students taking up hurls in a school in an underprivileged area of Kampala.
Now a Kilkenny hotel has started its own 'Kilkenny to Kampala' skills campaign to try and raise €20,000 needed to buy three acres of land to develop into the first GAA ground on the African continent.
The Newpark Hotel is urging people to record a GAA skills video and share online, tagging three other people to do the same.
The four-star hotel is also sponsoring Kilkenny GAA legend Aidan Fogarty and the hotel's own leisure and fitness manager Sinead Brennan to fly to Uganda on March 12th for the first All-Uganda GAA blitz in Kampala.
The blitz will be part of a week-long schedule for St Patrick's Day, which will also feature former Lord of the Dance artists Niamh Shevlin and Ciara Loughran.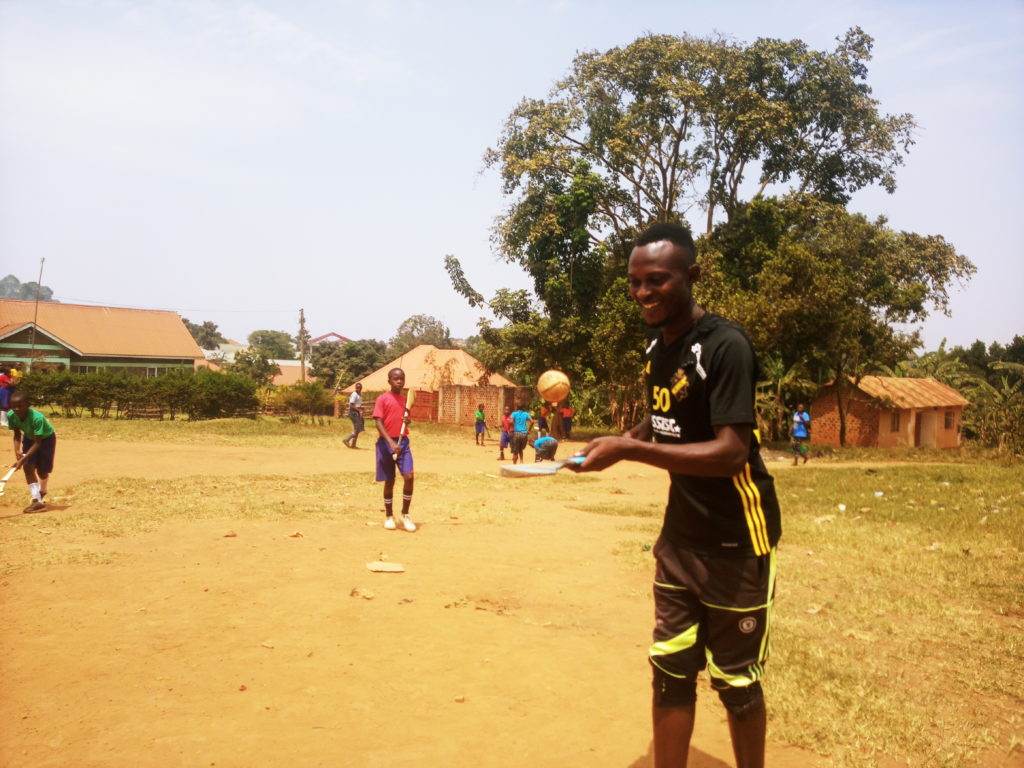 The Newpark's general manager Paul Behan said: "The €20,000 will also allow the club in Kampala to provide equipment and dinner for each child after training as well as being able to buy three acres of land to turn into a future GAA training pitch."
"This pitch, when finished, will hold two records before a ball is even kicked. It will be the first full-size GAA pitch on the African continent, and the highest altitude GAA pitch in the world, constructed on the banks of Lake Victoria.
"A significant part of the clubhouse will be a kitchen where meals will be cooked for every training session, thereby taking pressure from parents who struggle to meet school fees and putting food on the table by allowing their children time to be a child and have fun playing sports.
"Promoting gender parity in Uganda's GAA club is a cornerstone of the association and so the Newpark is sponsoring the Health Club's Sinead Brennan, who is an avid GAA player, to go to Uganda and instill confidence in girls who are too shy to train with the boys.
"I was shocked to discover that the average yearly salary in Uganda is just €815 which is about the cost of 15 hurls. How could we not help on hearing how they were learning hurling, despite all the obstacles stacked against them.
"So we are asking people to post your GAA skills video to social media, nominate and tag three friends and @newparkhotelkilkenny and use the hashtag #K2KGAAChallenge to participate and be in with a chance to win some prizes."
Hurling legend and five time All-Star nominee Aidan Fogarty said: "It's amazing what these kids have already achieved with so little. We are going over there to help them out with their first championship and show them how much the Irish are behind them
"I've been watching a few of the videos and these kids are well able to do so much skills with makeshift hurls. The funny thing is that many of these kids may not have even heard of Ireland before or even know where it is. It really is an incredible story."
Aspirations
Moses Amanyire who started the Ugandan craze stated: "Having a home will be a huge milestone in the growth and development of GAA in Uganda and hopefully one day, will lead to us playing in Croke Park.
"At present, we are relying on community football pitches which are used for so many sports so a proper GAA pitch of all the right dimensions will give us the freedom to practice GAA anytime we want.
"Being on the shores of Lake Victoria, it would be the only high altitude GAA pitch in Africa so we will be setting some serious records. We just can't wait and still can't believe the generosity and support we are receiving from the Irish. Here's to a great St Patrick's Day in Uganda."
Galwegian economics lecturer John Walsh, who lives in Uganda, said: "We are so looking forward to having Irish hurlers over to us to provide training and skills and they will also travel to the Karamoja region where Irish aid has been working to help children get educated for over 25 years.
"There are now five schools learning GAA in Uganda. Four of them are near where Moses and Robert are and there is now the Helping Hands school in a slum area of Kampala. This school was set up by Englishman Joe Cummiskey 20 years ago to help impoverished children get an education
"I accidentally sent him a skills video instead of to another friend called Joe. He loved it so much, he asked for a few hurls and now the school has been playing GAA since January.
"It really is just a huge heart-warming success story, supported by the Irish which continues to grow."