By Cillian Sherlock, PA
A total of 122 Irish citizens and their dependents have been evacuated from Sudan, according to Tánaiste Micheál Martin.
The number is expected to rise over the coming days.
"Due to continued uncertainty about the duration of the current ceasefire, and the generally volatile situation in Sudan, we advise citizens, if they judge it safe to do so, to give serious consideration to evacuation options as they become available," Mr Martin said.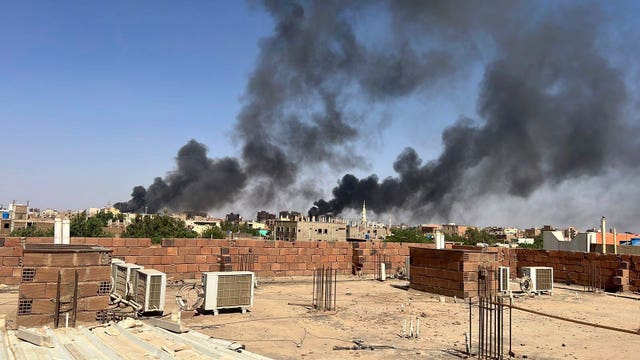 "Evacuation operations will only continue for as long as the security situation in Sudan allows."
The Government has also approved the extension of the Emergency Civil Assistance Team (ECAT) operation to Cyprus.
Under ECAT, defence forces personnel on the ground have supported Irish citizens with their evacuation through Djibouti, Jordan, Cyprus Saudi Arabia and Egypt.
Some citizens have also made their way overland independently.
The operation, originally based in Djibouti, has been extended to Cyprus.
"While evacuation flights are still being organised, EU and other partners have signalled that they will be winding down evacuation missions that have previously been landing mainly in Djibouti," the Department of Foreign Affairs said.
"The UK are currently operating evacuation flights from Sudan to Cyprus."
Mr Martin said: "The ECAT team has proven its flexibility in responding to this volatile and evolving crisis by moving operations swiftly to Cyprus, and I thank them for their continued dedication and support to Irish citizens caught up in this crisis.
Mr Martin thanked EU partners, the UK, Jordan and Djibouti for their "ongoing cooperation in this challenging mission".
"Our embassy in Nairobi and the Department of Foreign Affairs are in ongoing contact with Irish citizens in Sudan and will continue to assist and advise them," he said.