By Cillian Sherlock, PA
The Minister for Health has said he does not intend to take any action over comments made by his Secretary General over a controversial proposed secondment which have been described as "grossly inaccurate" by another senior Government official.
Minister Stephen Donnelly said those involved in the proposed secondment of former chief medical officer (CMO) Dr Tony Holohan were acting in "good faith".
On Monday, an external review into the proposed secondment to a post in Trinity College Dublin was published.
It said that there was a lack of formal consultation with the Taoiseach, Minister for Health and Department of Public Expenditure and Reform throughout the process.
It also said an associated annual commitment of €2 million in research funding to be allocated through the Health Research Board (HRB) was not based on any scope nor costings and that the HRB was not consulted.
The report said the proposed funding bypassed all accepted protocols for research funding and did not, in the author's opinion, meet accepted norms of scrutiny, transparency and accountability.
It said the proposed secondment and associated research funding should not have been linked together.
It said the CMO should not have been exclusively personally involved in the negotiation of funding.
Following controversy over the proposed secondment, it did not take place.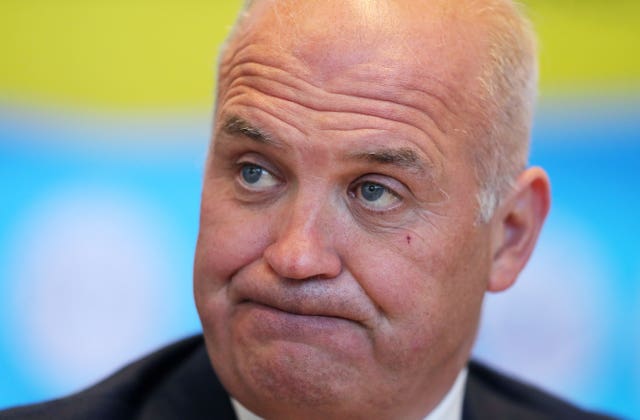 The review also details differences in the accounts of Department of Health Secretary General Robert Watt and then Department of the Taoiseach Secretary General Deirdre Gillane.
In her submission to the review, Ms Gillane criticised some assertions made by Mr Watt as "grossly inaccurate and unwarranted".
At a select health committee meeting on Wednesday, Social Democrat TD Róisín Shortall said Mr Watt's account was at "complete variance" with the then-taoiseach's officials.
Addressing the Minister, she said: "Surely you can't allow that situation just to sit.
"A situation where the Taoiseach's senior adviser is saying quite clearly that the account provided by your Secretary General is not accurate. So whose account of events, Minister, do you believe?"
Mr Donnelly said the report is very clear that Ms Gillane did not have the details until "much later in the day".
"The report is very clear that Ms Gillane's account of the timings is correct."
Ms Shortall asked the Minister if he intended to take "any action" on that.
"I don't, deputy," he replied.
Ms Shortall said: "We can't learn lessons unless there's accountability for what has happened already."
Mr Donnelly said Mr Watt would appear before the committee on finance, public expenditure and reform later on Wednesday.
"In terms of accountability, I believe he'll be before the committee for several hours today, I think that he is a senior civil servant accounting to Oireachtas through that mechanism," he said.
He said there may have been a "misunderstanding" in some of the testimony given.
Asked by Sinn Féin health spokesperson David Cullinane about his submissions to the review, Mr Donnelly said his main point was that, notwithstanding the letter of intent, there would still have been procedures before the allocation of funding.
Asked if he was "kept in the dark" until very late in the process, Mr Donnelly said the report is "quite clear" on timelines.
Mr Cullinane said established processes had not been followed.
"This was informal, and that informality has led, I think, to a lot of problems," he said.
Mr Donnelly said he would not disagree with that. "We always have to strive to improve at every at everything we do.
"I would just like to say that having spent a lot of time on us, I do believe that everybody involved was acting in good faith.
"I do believe that the proposed secondment, in fact probably most of us here believe that actually it would have been very valuable."
Mr Donnelly said several things were done to ensure transparency and that lessons were learned from the process.
"The question is in the context of a proposed secondment that didn't happen, so nothing actually happened in terms of any spending of money," he said.