By Cillian Sherlock and Gráinne Ní Aodha, PA
A judge in the trial of Gerry "The Monk" Hutch for the murder of David Byrne has determined it cannot be said that the prosecution's key witness, Jonathan Dowdall, had "found God" as she dismissed broad portions of his evidence.
Mr Byrne (33) died after being shot six times at a crowded boxing weigh-in event at Dublin's Regency Hotel on February 5th, 2016 in one of the first deadly attacks of the Hutch-Kinahan gangland feud in Ireland.
During the trial at the non-jury Special Criminal Court, former Sinn Féin councillor Jonathan Dowdall gave evidence as a prosecution witness.
Dowdall, who was to stand trial for murder, is serving a four-year prison sentence after he pleaded guilty to facilitating the murder of Mr Byrne.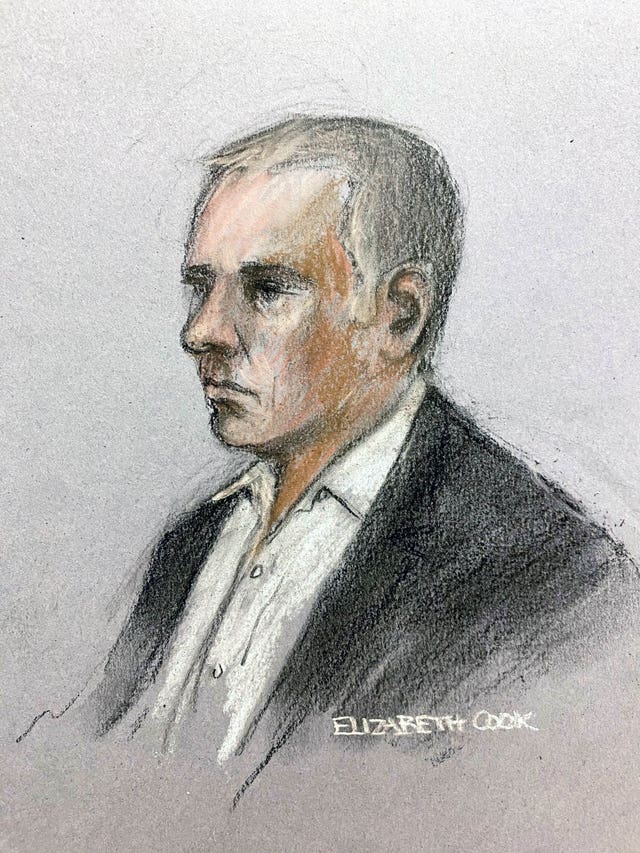 Having failed in his bid before the civil courts to stop the trial and his bid before the court to have the charge against him dismissed, and after a "long drawn-out process" with An Garda Síochána, a statement was taken from Dowdall on September 23rd, 2022.
He may also be entering witness protection.
In general, Ms Justice Tara Burns said the evidence of an accomplice is admissible and can achieve a conviction even if there is no corroborating evidence.
However, she said there were dangers when there is a granting of immunity and the prosecution supports a light sentence.
Applying the same method for an accomplice, Ms Justice Burns said there was no rule of law that evidence from a person going into witness protection should be rejected.
The judge said, however, that the circumstances of how Dowdall came to make a statement implicating Mr Hutch was of importance.
Dowdall was serving an eight-year sentence for false imprisonment, threats to kill and assault causing harm when he was charged with the murder at the Regency.
Of that earlier offence in 2015, recordings were found depicting Dowdall and his father torturing and threatening an individual, including waterboarding him.
The Court of Appeal had found it was a "brutal assault punctuated with menacing threats of being maimed or killed".
"Bizarrely", Ms Justice Burns said, the offence came to light when a USB with the recording was found during a search of Dowdall's house in relation to the Regency investigation.
While Ms Justice Burns said it can be the case that people who commit appalling offences "can still be telling the truth", she raised concerns regarding his reliability.
She said as a Sinn Féin councillor, Dowdall appeared on RTÉ's Liveline show after his house was searched and gave a "staunch denial of bad character" and asserted he was never involved in criminality.
She said this was a cause for concern regarding his reliability and "relationship with truth".
She said Dowdall also accepted he had lied to another division of the court and this must be taken account of.
Additionally, Ms Justice Burns said Dowdall had told "lie after lie" in earlier garda interviews after his arrest in respect of the Regency.
She said: "The manner in which Jonathan Dowdall told these convincing lies is extremely concerning for this court."
She said the court is of the view that Dowdall was provided with a significant benefit by speaking to An Garda Síochána.
Ms Justice Burns said while it must be presumed he will live life looking over his shoulder, Dowdall "now has a chance at a life instead of a possible conviction for murder".
She said that Dowdall had indicated in evidence "he will come back from this".
Separately, gardaí were granted authorisation to conduct audio surveillance on Dowdall's vehicle in which a conversation involving the two men was recorded.
Ms Justice Burns said the surveillance recording portrays an "unrecognisable individual to the image of Dowdall as a "respectable, successful businessman and elected public representative", and represented "a ruthless, base, callous criminal involved in making bombs, suggesting assassinations of people, involved with the Hutch organised crime group and playing the system".
"Who is the court actually dealing with? A significant question mark hangs over Jonathan Dowdall's character and reliability," she said.
The judge said in light of "this pattern of lying and alternate character modes", the court had to approach Dowdall's evidence with "scepticism and extreme care".
She said he did not tell the full account of events.
Ms Justice Burns said: "The audio recording does not provide independent evidence of Jonathan Dowdall's allegations against Gerry Hutch."
She added: "The established facts do not marry together."
Therefore, Ms Justice Burns said the court cannot rely on Dowdall's evidence alone without corroborative evidence.
In relation to audio surveillance of conversations between Mr Hutch and Dowdall in the latter's vehicle, she said there is a reality to the context of the recordings.
She said the discussion was between "criminals, hard men, who size each other up, who are constantly suspicious of each other, and do not have honest conversations".
However, Ms Justice Burns said: "The audio does not contain any direct admission that he [Hutch] was actually present at the Regency and that he was a shooter.
"The opposite appears to be the case."
Ms Justice Burns said Dowdall was acting out of his own self-interest in giving the statements to gardaí.
"It cannot be said that Jonathan Dowdall found god or decided to do what was right.
"He was acting out of his own self-interests when the other die which he had cast in relation to these proceedings being stopped had not proved fruitful."
At the Special Criminal Court on Friday, Mr Hutch was found not guilty of the murder.
"One wonders what the case was intended to be before the introduction of Jonathan Dowdall as a prosecution witness," Ms Justice Burns said.