By Jonathan McCambridge, PA
The original Good Friday Agreement document has returned to Northern Ireland for the first time since it was signed 25 years ago.
The treaty will be available for members of the public to view at the Public Record Office of Northern Ireland (PRONI) in Belfast.
The original UK Government's signed copy of the 54-page document features the signatures of the then prime minister Tony Blair, then-Taoiseach Bertie Ahern, the late secretary of state for Northern Ireland Mo Mowlam as well as Irish Minister for Foreign Affairs at the time David Andrews.
The document will be on display in PRONI until April 12.
The Good Friday Agreement was signed on April 10th 1998 after an extensive talks process involving many of the main political parties in Northern Ireland and the British and Irish Governments.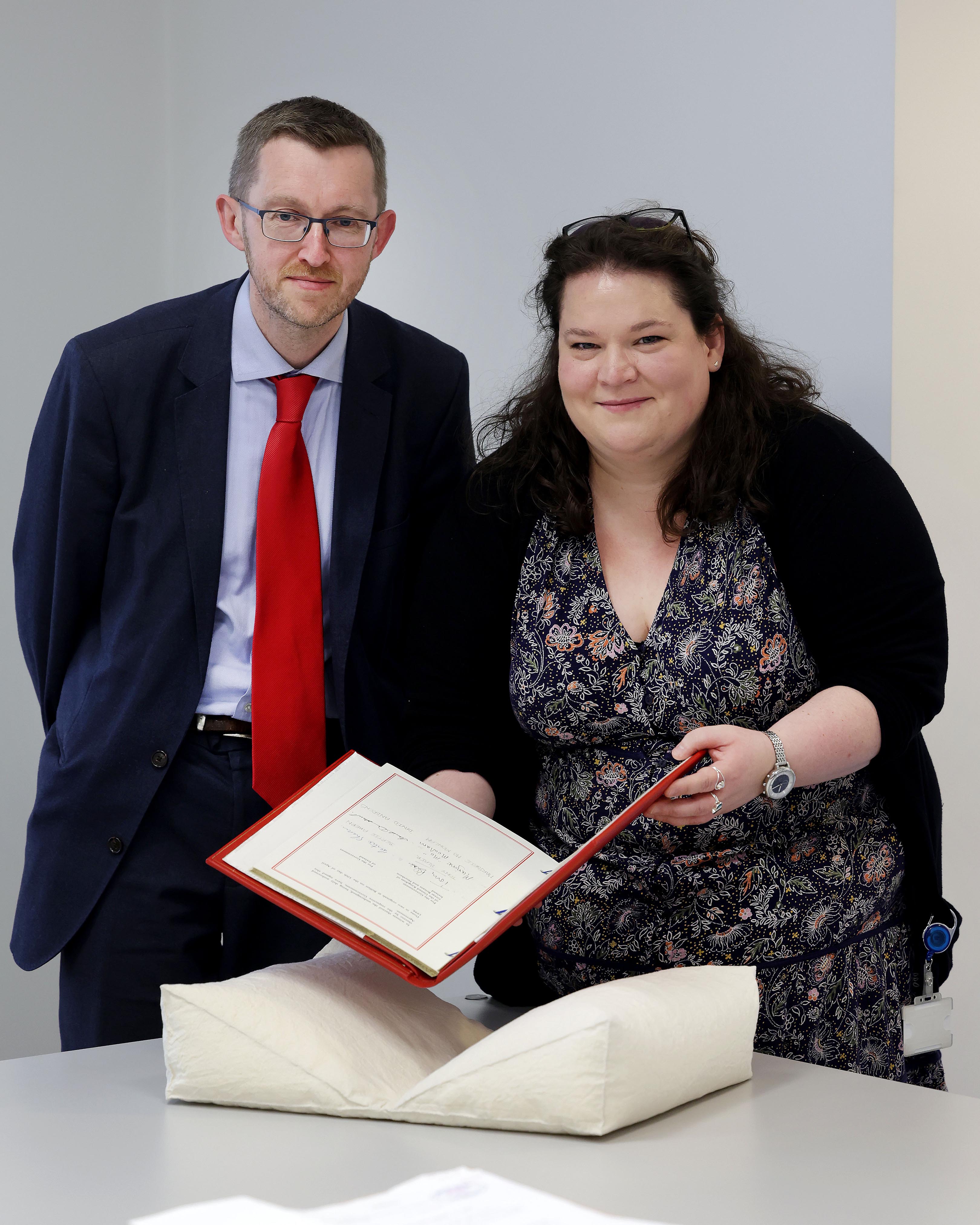 The document is on loan from The National Archives (UK) to coincide with the 25th anniversary of the agreement and will make its first public appearance in Northern Ireland at a joint event hosted by PRONI and the National Archives Ireland On the Record: Reflections on the Belfast Agreement (Good Friday Agreement).
PRONI acting director, David Huddleston said: "Today is a day of firsts – the first time that the Belfast/Good Friday Agreement has been in Northern Ireland since 1998, the first time that PRONI and the National Archives Ireland have delivered a joint public event.
"This provides a unique opportunity for people to come and view the historic agreement and while they are in PRONI to discover the wealth of public records we have available including those from government, courts and local authorities as well as privately deposited records from churches, businesses and individuals."
The exhibition is open to the public from April 3-12 without booking.
Other documents on display include a record of the first official NIO meeting with a Sinn Fein delegation led by Martin McGuinness in December 1994, plans by the then-secretary of state to change the public image of Parliament Buildings, Stormont, notes from meetings with the late John Hume and David Trimble in April 1998 and from discussions with the Orange Order in November 1998.