By Gráinne Ní Aodha, PA
Taoiseach Leo Varadkar has questioned a charity's report on wealth inequality – saying some billionaires are all "fur coat and no knickers".
The Fine Gael leader was responding to questions in the Dáil from People Before Profit TD Richard Boyd Barrett, who raised concerns about Mr Varadkar attending the Davos summit and a report from Oxfam about wealth inequality.
Mr Boyd Barrett accused Mr Varadkar of "swanning around with some of the world's richest people, some of the world's most profitable and wealthy corporations" at the World Economic Forum in Davos, Switzerland this week.
And he said the Oxfam report published on Monday revealed "the absolutely gross, grotesque and growing inequality that exists between the super rich in this country and across the world".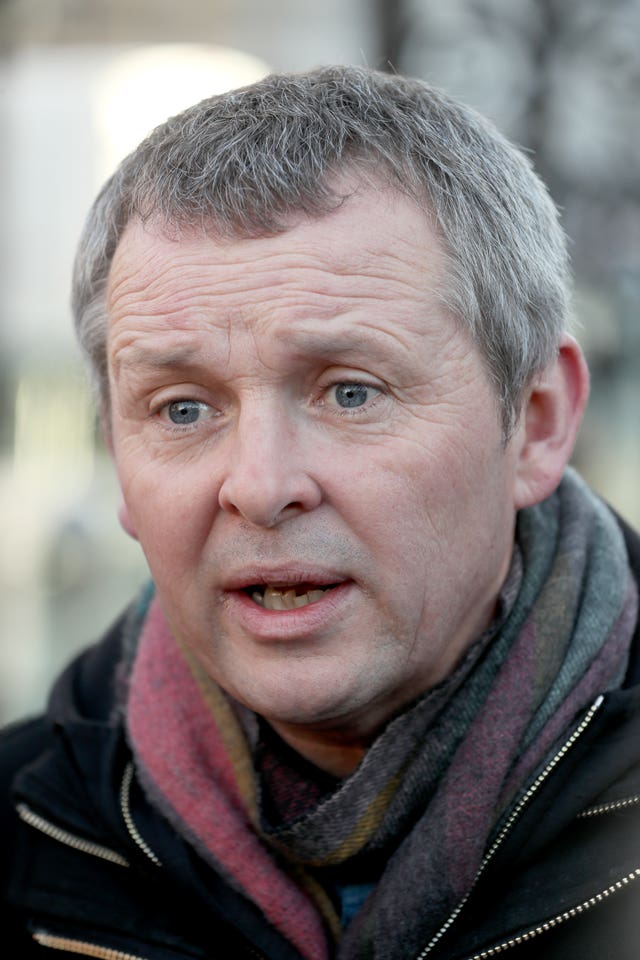 The richest 1 per cent Ireland hold 27 per cent of the country's wealth, the report said.
Responding, Mr Varadkar said it would be "remiss" of him not to attend the World Economic Forum this week, though he is only attending for a day and a half.
"There are so many politicians, so many world leaders, so many business leaders in the one place for two or three days that it'd be remiss not to be there," he said.
"I'll be able to do maybe 10 meetings, 15 meetings over the course of the next day and a half, which would otherwise take weeks to organise, and that's the advantage of the meeting.
"I know there are some people that believe it's part of some form of world government, and we're all going off there to make decisions on behalf of the elites that secretly run the world.
"I guarantee you, deputy, if that was the case I'd go for the whole thing."
Mr Varadkar then defended Ireland's approach to tax, arguing its income tax system is "regarded to be one of the most progressive in the world".
He also said Ireland has an inheritance tax of 33 per cent compared to two-thirds of countries that do not have a tax on passing money on to descendants.
He raised concerns about the methodology of a recently published Oxfam report on poverty, asking if it was net wealth or gross wealth that was measured.
"Because we all know from past experience some people who are billionaires on paper, or appear to be billionaires, are actually fur coat and no knickers.
"They have a lot of money. They have a lot of assets on paper. They also have a lot of debts and liabilities and their actual net wealth is negative or small," he said.
"It seems this report takes their gross wealth and that is somewhat inaccurate to me.
"And the second thing is they specifically refer to eight Irish billionaires.
"But when you look at the names of the eight Irish billionaires, most of them would be names that are familiar to you and me and most people in this house, most of them don't live here, most of them don't have their businesses based here and most of them don't keep their assets here.
"Why do you think that is, deputy? It's precisely because we have a tax regime that taxes wealth, much more so than other countries.
"How did Oxfam know how much people owe and what their debts are and what their assets are? So I would wonder about the accuracy of that and whether or not it is gross wealth or net wealth."
He added: "But one thing you are right about: we have seen a major increase in corporate profits around the world and in Ireland in recent years.
"And as a consequence of that, we in Ireland have benefited from massive receipts in corporation profit tax from those companies on a per-head basis. We get more in corporation profit tax than almost any other country in Europe; I think only Luxembourg is maybe up there and one or two others.
"So our low-tax regime on corporations means that we take in billions more than other countries do and that is money we use to help people," he said, adding that cost-of-living measures, such as the three energy credit and lump sum social welfare payments, were funded using these revenues.