By Eleanor Crooks, PA Tennis Correspondent, Melbourne
Russian flags have been banned at the Australian Open after one was displayed at a match between Russian and Ukrainian players.
The display drew a sharp rebuke for organisers from the Ukrainian ambassador to Australia, and Tennis Australia has now announced that Russian and Belarusian flags will not be allowed at Melbourne Park for the rest of the tournament.
Players from those two countries are playing under a neutral flag at the tournament amid the ongoing war in Ukraine.
I strongly condemn the public display of the Russian flag during the game of the Ukrainian tennis player Kateryna Baindl at the Australian Open today. I call on Tennis Australia to immediately enforce its "neutral flag" policy. @TennisAustralia @AustralianOpen pic.twitter.com/zw8pLN4FIF

— Vasyl Myroshnychenko (@AmbVasyl) January 16, 2023
Somewhat bizarrely, organisers initially decided spectators could bring the two nations' flags in, but displaying one has been deemed causing "disruption".
A statement read: "Flags from Russia and Belarus are banned onsite at the Australian Open.
"Our initial policy was that fans could bring them in but could not use them to cause disruption. Yesterday we had an incident where a flag was placed courtside.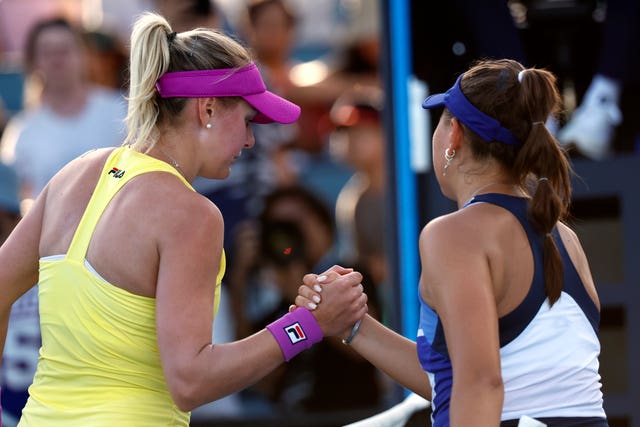 "The ban will be effective immediately. We will continue to work with the players and our fans to ensure that this is the best possible environment to enjoy the tennis."
The flag was on show at Monday's first-round match between Russian Kamilla Rakhimova and Kateryna Baindl of Ukraine.
Ukrainian ambassador Vasyl Myroshnychenko reacted furiously, writing on Twitter: "I strongly condemn the public display of the Russian flag during the game of the Ukrainian tennis player Kateryna Baindl at the Australian Open today. I call on Tennis Australia to immediately enforce its 'neutral flag' policy."