Rebecca Black, PA
The Government is considering the temporary scrapping of development fees and subsidising the building of affordable rental apartments in a bid to alleviate the housing crisis, Minister of State at the Department of Agriculture Martin Heydon has said.
On Tuesday, ministers are set to consider a package of measures aimed at reducing the cost of construction and increasing the pace at which derelict properties are renovated for new housing.
Last week, Taoiseach Leo Varadkar suggested Ireland is short of 250,000 homes, which is contributing to inflated house prices and rents.
Mr Heydon acknowledged a "huge crisis".
"Housing For All is delivering, but it is a huge crisis, it is a huge challenge for us to face, there is no doubt, we look at every opportunity where we can put in extra resources, where we can deal with some of the constraints that are there which are different than a few years ago but still very significant, and irrespective of who will be in government they will have to deal those constraints," he told RTÉ's The Week In Politics.
"What we will see coming to Cabinet this week is improved finance around incentivising people with vacant and derelict buildings, we have significant numbers of apartment blocks that have planning permission but haven't been built, are in limbo, they're going to need a subsidy to be subsidised for a short limited period of time to get them built.
"We're seeing really significant investment and then the temporary scrapping of development levies that will make building more affordable."
Appearing on the same programme, Sinn Féin TD Rose Conway Walsh described what had been detailed as "clearly panic measures" and called for the reinstatement of the eviction ban.
"The (housing) Minister (Darragh O'Brien) now realises that lifting the eviction ban and the impact of that has been absolutely severe, and we see the outworkings of it, and we found out this week that they had all the figures in terms of the eviction notices that were in the system, the 9,000 eviction notices, and this is a panic measure," she said.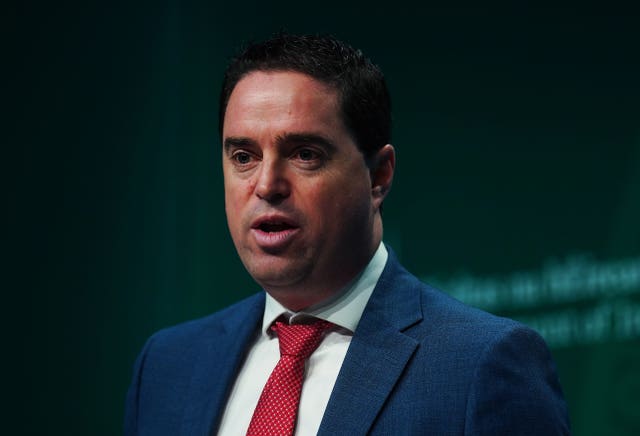 "We haven't seen the full details yet, and obviously we will evaluate it, but again we would call on the Government to reinstatement the eviction ban to give time so people have somewhere to go.
"The Government still haven't answered the question of where will people go. People have been evicted in my constituency this week and they have nowhere to go."
People Before Profit TD Brid Smith said her party has proposed the rent reduction bill, which would reduce rents to 25 per cent of people's income, which she described as "a rational thing to do".
"Even if you subsidise developers to the tune that the latest plan, which is one plan in a series of plans, you are still looking at rents being way too high and subject to the precarious way the market behaves.
"We want to see serious and decent proposals put forward.
"For most people listening to the Government making another set of announcements, it's the definition of insanity, throwing more and more funding at developers to promote the building of apartment blocks, to promote the building of housing and not getting the results, the housing crisis getting worse and worse despite the litany of attempts to encourage developers, instead of building public housing on public land with a public housing company."