By Gráinne Ní Aodha, PA
Minister for Transport Eamon Ryan has raised concerns over Dublin Port's plans to double its capacity, arguing it goes against Ireland's climate targets.
The port company's 3FM project includes a plan to build Ireland's largest container terminal in front of the ESB's power station in Poolbeg, and a new 190m bridge with a lifting section over the River Liffey.
The 3FM project, the final phase of the port's plan to double its capacity by 2040, is out for public consultation until next Friday.
Green Party leader Mr Ryan raised concerns the planned "ever onward growth" is not sustainable, saying the expansion should be more modest.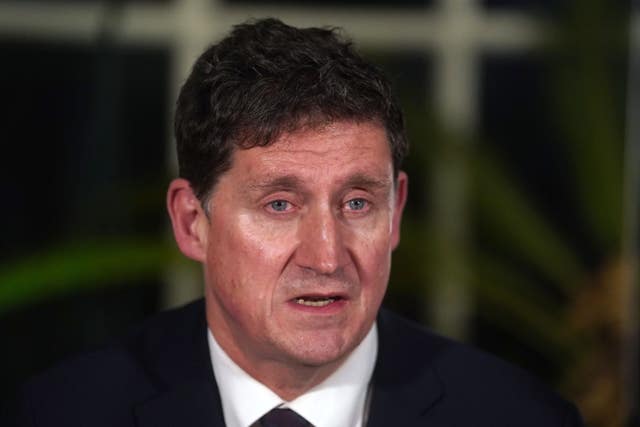 Mr Ryan said some of the port land in Dublin should be used for the provision of housing, and the nature reserve on the Poolbeg peninsula should be extended, rather than using space for container storage.
When asked whether his coalition colleagues in Fine Gael and Fianna Fail agree with his objection, Mr Ryan suggested it is in line with Government policy.
"I'm in constant touch with my colleagues in what we're doing on our transport strategies, and yes, it is Government policy," he told RTÉ's Morning Ireland.
He said the national planning framework aims to provide "better balanced regional development".
He added: "We are investing, and I got great Government support for investing, in Cork, Rosslare, Shannon Foynes, Waterford ports, so that we don't just see all the development of the east coast of the country."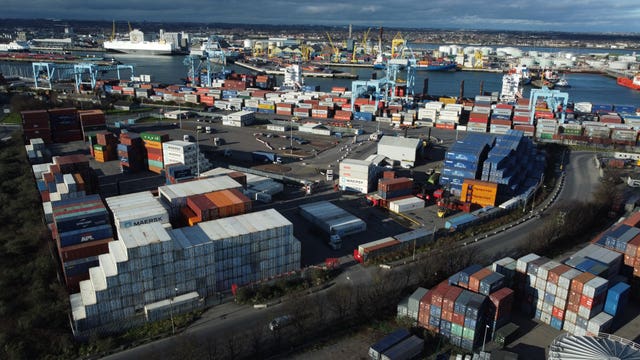 Mr Ryan said the port company "operates very efficiently", but there are "rational" criticisms with plans to double its capacity.
He said: "It already handles about half of all traffic in and out of the country. Most of that is by truck, by roll on, roll off or lift on, lift off containers. But it's planned to double that.
"Firstly, I don't see that level of growth is feasible or tenable, or in line with our climate or other targets, (our) circular economy targets.
"The ongoing reliance on trucks, taking all that massive increase – up to 77 million tonnes from 35 million tonnes today – on to an M50 that's already at full capacity, and relying on a truck-based system, rather than looking to the future as other countries and other ports are doing to decarbonise."
He suggested "bringing back rail freight", and "thinking really ahead into the future".
He added: "We cannot continue to see our roads continue to be clogged, emissions continue to rise, and an ongoing projection of just doubling everything in a way that is not sustainable."