By David Hughes, Gavin Cordon and Rebecca Black, PA
Rishi Sunak said he was "confident" that Northern Ireland's parties would back his Brexit deal as pressure mounted on the Democratic Unionist Party to return to powersharing.
British Prime Minister insisted that his new Brexit deal for Northern Ireland addressed the concerns of unionists despite the "small and limited" role for European Union law and its court.
Mr Sunak spoke to leaders of some of Stormont's political parties, who urged the DUP to end its boycott.
He believed "hand on heart" that the Windsor Framework addressed the concerns expressed about the current post-Brexit trading arrangements which led to the DUP walking away from Stormont.
The framework removes the Northern Ireland Protocol's barriers on trade across the Irish Sea and hands a "veto" to politicians in Stormont on EU law – a set of concessions from Brussels that went further than some expected.
But it still includes a role for the European Court of Justice, with the DUP and Tory backbenchers set to study the details of the complex set of arrangements in the coming days.
Mr Sunak, on a visit to Northern Ireland to sell the benefits of the deal, said: "People need the time to engage with it, understand it, ask the questions.
"We're going to give them that and answer the questions in the meantime, but I'm confident they will come to see this for what it is, which is I think a historic achievement that gets the balance right for Northern Ireland."
But, he added, "we've not been shy about saying 'I think the people of Northern Ireland need and deserve their government'."
That view was echoed by the political leaders Mr Sunak spoke to during his visit.
Mr Sunak met Naomi Long, leader of the cross-community Alliance Party, and Ulster Unionist leader Doug Beattie in Co Antrim.
The DUP and SDLP leaders are currently in London and Sinn Fein Stormont leader Michelle O'Neill said she had spoken to Mr Sunak on the phone.
"The priority must now be getting Stormont up and moving without delay," Ms O'Neill said.
Mrs Long said "we need to get a decision from the DUP and we need to get back to our day jobs" while Mr Beattie said "you could have an executive now, and at the same time we could be looking at this framework".
DUP leader Jeffrey Donaldson told the BBC: "We're reasonable people but we want to ensure that what the Prime Minister has said is matched by what is actually in the agreement itself."
On a visit to Lisburn's Coca-Cola factory, Mr Sunak said the deal would create "the world's most exciting economic zone" with access to EU and UK markets.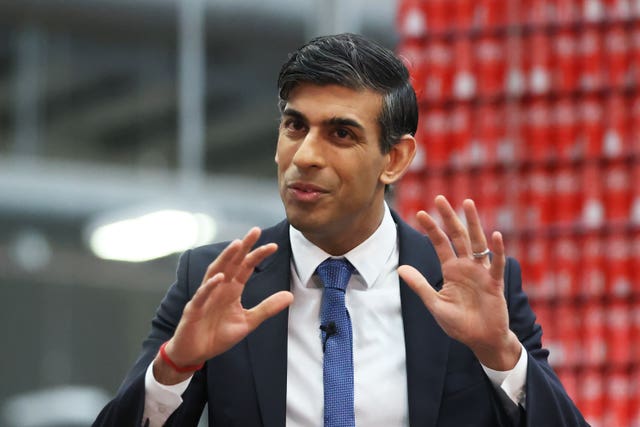 Critics were swift to point out that the entire UK had full access to the EU's single market before Brexit.
Mr Sunak told BBC Radio 4's Today that the limited role of EU law was for single market measures aimed at avoiding the need for a hard border with Ireland.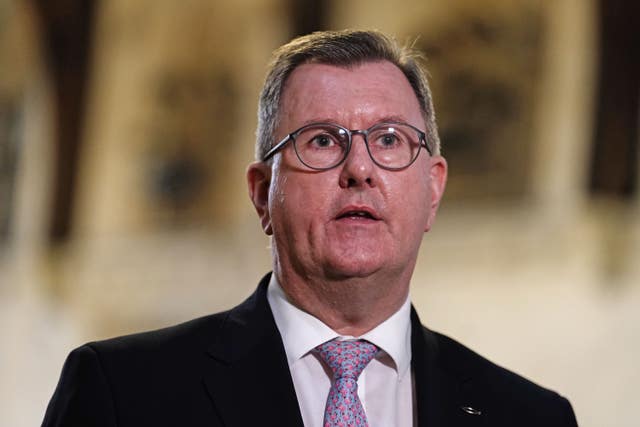 The "Stormont brake" means that "if there's a new law that's going to significantly impact people's lives coming from the EU, they will be able to block it" – but only if the powersharing institutions are revived.
Mr Sunak also said that border posts for checks on goods crossing the Irish Sea were mainly aimed at consignments destined for Ireland and the EU – the so-called "red lane".
"The border posts are there very specifically for the red lane. Because as part of having a green lane, where goods flow freely within our UK internal market, if goods are actually going to the Republic of Ireland, ie going into the EU, well, that's not our country and it's entirely reasonable, that we have checks for those types of goods.
"And we also check when we suspect criminality or smuggling. And that's something that the Government's always said that it would do and has been long-standing practice, actually."
In the green channel, for goods remaining in the UK, "there won't be routine checks" but "there will be checks where we suspect criminality or smuggling".
As well as his trip to Northern Ireland, Mr Sunak will continue efforts to win over Tory Eurosceptics and his predecessor Boris Johnson, who is yet to give a verdict on the new deal which replaces the Northern Ireland Protocol he signed.
Mr Sunak indicated he had discussed the deal with Mr Johnson – "of course I speak to the former prime minister" – and is expected to address Tory MPs at a private meeting in Westminster later.