By David Young, PA
The Government will look to respond in a meaningful way to pay concerns of retail workers who are struggling to make ends meet, the Taoiseach has said.
Leo Varadkar was commenting on the findings of a report from the Mandate trade union that indicated almost two-thirds of people working in retail are earning less than €451 per week and only one in five earn more than €502 a week.
Mandate's Smoke and Mirrors report said the low pay levels were in part linked to limits placed on the number of hours offered to workers under banded-hours contracts.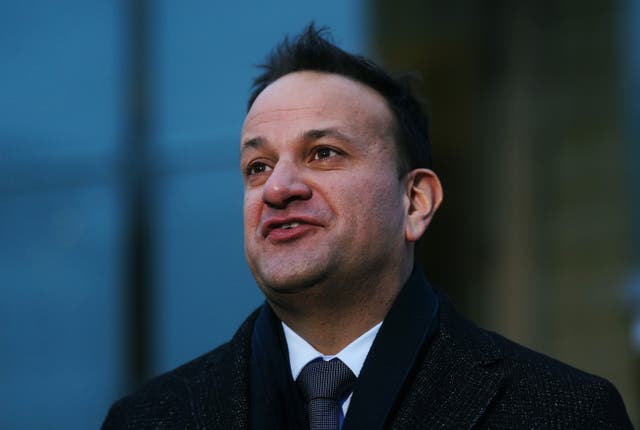 The survey indicated that many workers would like to work more than their banded hours.
The findings were raised by Sinn Féin president Mary Lou McDonald and Labour leader Ivana Bacik during Leaders' Questions in the Dail on Wednesday.
Mr Varadkar said the Government was prepared to meet Mandate representatives to discuss the report and "see how we can respond to it in a meaningful way".
"The Government is committed to making work pay better and ensuring that efforts are rewarded," he said.
"There's been a 7.8 per cent increase in the national minimum wage only a few weeks ago. We think that will actually exceed the inflation rate for this year. And that has a knock-on increase for others on low pay. Statutory sick pay is now a reality.
"Workplace tips and gratuities are now protected. We've had the additional public holiday and we're now moving towards a living wage over the period of the next four years."
Mr Varadkar added: "I understand in the report they point out the fact that a lot of retail workers would like to earn more by working longer hours, but the whole banded-hours contract system prevents them from doing that.
"I'm somebody who believes in rewarding work. I'm somebody who believes in making work pay more, somebody who believes that if people want to work longer hours, they should be allowed to work longer hours, provided it's not in breach, of course, of the working times directive."
@MandateTU research shows nearly 2/3 of retail workers earning less than €451 per week

Legislative change needed to enable workers get more than their 'banded-hours' contracts where extra working hours available

Click on https://t.co/63QyLzRJwO to read Dr Conor McCabe's report pic.twitter.com/Qv9ckceg4J

— Mandate Trade Union (@MandateTU) February 15, 2023
Ms McDonald said workers were "very worried" about the months ahead.
"Times are especially hard for those in low pay, whose wages have been outstripped by soaring costs," she said.
Referencing the pay levels for retail workers, she added: "The main reason for this is that many workers are not able to get the hours that they need to make a decent living.
"Sharp practice by some employers denies additional hours to workers when they become available, forcing many close to the breadline.
"We're living through the biggest squeeze on household incomes in 40 years, rent through the roof, mortgage repayments soaring, energy bills out of control, grocery bills increased sharply, and childcare fees sky-high.
"So how can someone on a low or middle income get by, the answer Taoiseach is with very great difficulty, many are on the brink."
Ms Bacik said the findings of the report were "stark", especially when compared to average rental costs in places like Dublin.
"(It) illustrates the shortfall for so many people who simply cannot afford even to pay rent, let alone to meet the other bills that are spiralling," she said.