By Mike Bedigan, PA Los Angeles Correspondent
Paris Hilton has revealed the name of her new baby is Phoenix Barron Hilton Reum.
The US socialite and businesswoman said she wanted to choose a name on the theme of world cities, like herself, but one that also had "other meanings".
Last month she announced the arrival of her son, who was reportedly born by surrogate, with partner Carter Reum – but said they had kept the birth a secret from even their closest friends and family.
Speaking in the latest episode of her podcast This Is Paris, she explained the thought process behind the name, which she had thought of "over a decade ago".
"This is a name that is so special to me. I've been planning my children's names for years and years," she said.
"I knew even when I was a little girl that I wanted to have a daughter named London, because London is one of my favourite cities in the world, I think it's such a beautiful name – it could work for a boy or a girl.
"I just think it sounds cute, Paris and London."
She continued: "It's hard to think of a boy name on that theme, I really wanted to stick with the theme of other cities, or a state or a country, just something about the world because I love to travel and I love exotic names."
Hilton added that she had considered some of her other favourite cities for her son's name, including Las Vegas, in Nevada, and Aspen, in Colorado, as well as Ibiza, which she admitted sounded "weird".
"Over a decade ago I thought of this amazing name. It's such a beautiful name, it's so unique. I love that it's not only a city but it also has other meanings that are just beautiful," she said.
"I do believe that names have power and we wanted a name for our baby boy that was uniquely remarkable."
Hilton said she had chosen the name of Phoenix because it stands for "hope, rebirth and transformation".
"Phoenix has a few good pop culture reference points, but more important it's the birth that flames out and rises from the ashes to fly again," she said reading an extract from her upcoming memoir.
"I want my son to grow up knowing that disaster and triumph go around and come around throughout our lives, and that this should give us great hope for the future."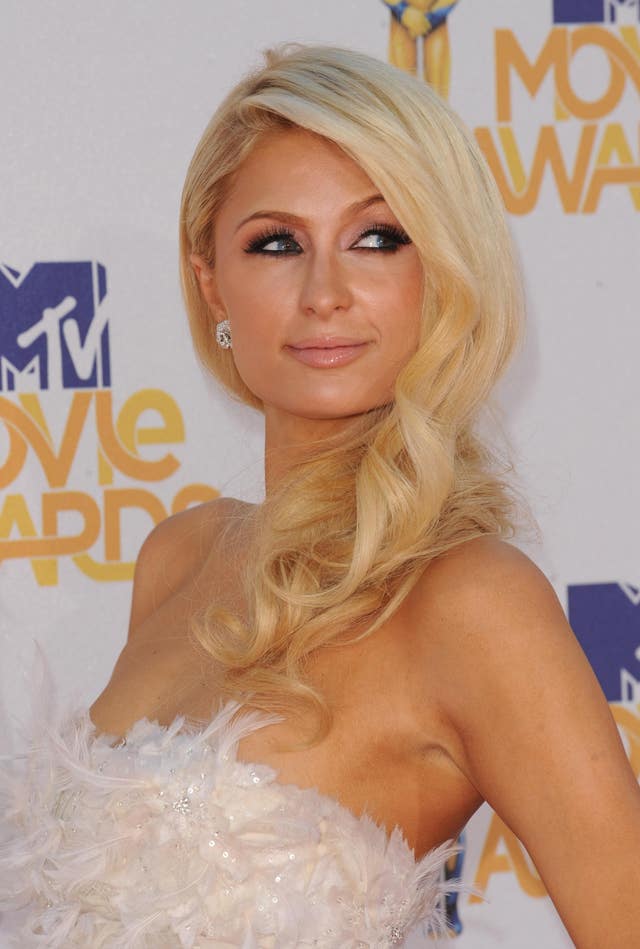 She explained that her son's middle name of Barron was in tribute to her grandfather, who she described as her "mentor".
Earlier in the episode, Hilton said she and Reum had felt "nervous" about sharing details with friends and family out of fear that their privacy would be invaded by US media outlets.
"It was really nice to have that with Carter, it be our own journey together because I feel like my life has been so public and I've never had anything be just mine," she said.
"My life in so many ways has been invaded."
She added that her life now felt "complete" and praised Reum as an "angel and such an incredible father".
"It's amazing being a mum, it sounds so weird saying I'm a mum but I love it," she said.
Announcing Phoenix's birth, she posted a close-up picture of the baby gripping her thumb to Instagram, with the caption: "You are already loved beyond words."
Her upcoming book, Paris: The Memoir, is due to be released on March 14.
In her podcast Hilton added that she was "nervous" about the book's release, as it contains details about her "rollercoaster" life which she had never shared before, but that it had been "healing" to write.