By Connie Evans, PA Entertainment Reporter
Hugh Jackman has posed in an all black ensemble in London ahead of a screening of his new film.
The 54-year-old Australian actor was joined by director Florian Zeller in advance of a special showing of The Son on Thursday.
Jackman donned a smart black suit with a black turtle neck jumper and black shoes as he laughed and smiled alongside Zeller at White City House in west London.
The actor's latest project The Son, which is set for release in the UK on Friday, follows protagonist Peter, his partner Beth and their new born son.
Chaos hits the family after Peter's ex-wife Kate unexpectedly appears with their troubled teenage son Nicholas.
Jackman takes the lead role of Peter, while The Crown's Vanessa Kirby stars as Beth and Oscar-winning actress Laura Dern plays Kate.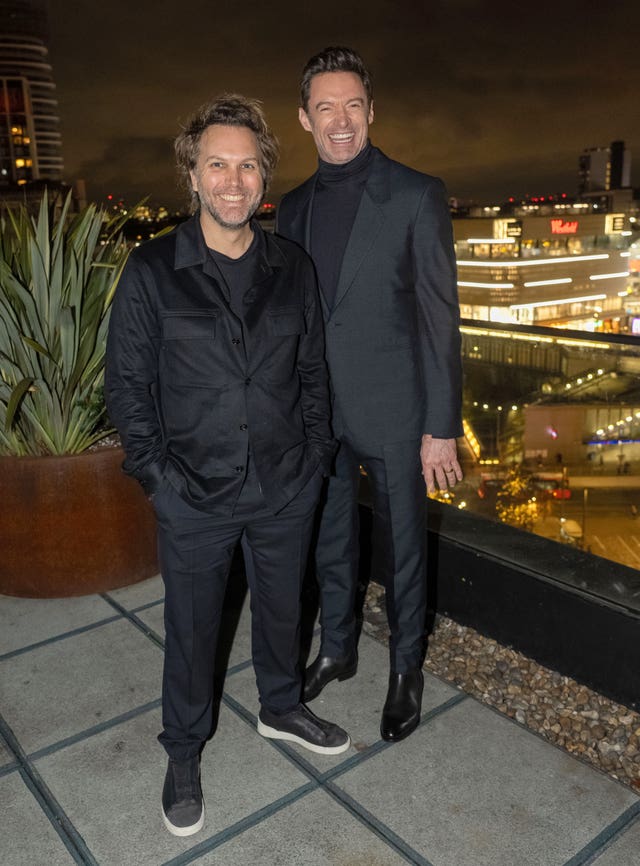 Standing alongside Jackman, French director and writer Zeller, also wore all black with a relaxed jacket over a black t-shirt and smart trousers.
The Son is the follow-up to Zeller's two-time Academy Award winning film The Father, which starred Sir Anthony Hopkins and Olivia Colman.