01.11.2017 08:08
For World Vegan Day we've tested 6 of the best vegan nail polishes out there
When you think of vegan products, no doubt you think of nut milks or tofu. But what about nail varnish?
Most of us probably wouldn't realise that nail polish tends not to be vegan. However, this is something those dedicated to the plant-based life have to consider. When we head to the salon, chances are, some pretty unsavoury ingredients are being painted onto our nails.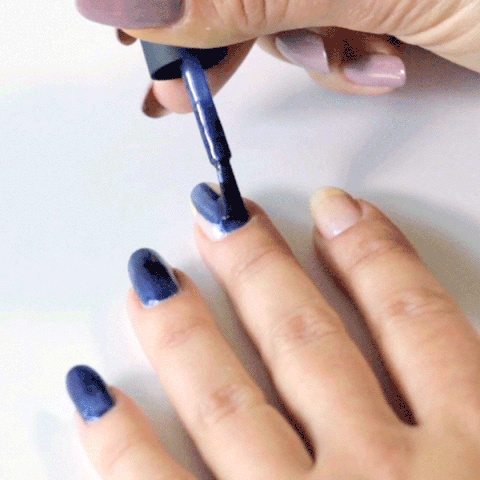 A lot of nail polish contains guanine, which is often known as "pearl essence." It might sound pretty, but unfortunately, the shimmer in these pearly colours comes from fish scales. Another ingredient to watch out for is carmine, often found in red colours, which comes from the shells of beetles, while oleic acid, which derives from animal fat, helps thicken products.
Luckily, beauty brands are realising more and more people are wanting their beauty products to be animal free. This means there are increasing options for vegans who still want their nails to shine.
We tested six brands of vegan nail polish, here's what we thought of them.
(Deborah Lippmann/PA)
Deborah Lippmann recently launched two new autumn collections: Star Power and Lady in Red. We tried berry colour Venus in Furs from the Star Power collection. There are some great shades to choose from in this range, and it was super easy to apply and dried incredibly quickly. However, it would take more than two coats to really get a good block colour, and it didn't last long at all.
The nail polish also left pretty noticeable stains when I removed the colour – it would probably be fine with a base coat on, but I definitely don't have time for that. 6/10
Orly was hands down the best brand I tried. It really lives up to the promise of gel-look. It took just two layers of colour (no top coat) to look perfectly finished. Another positive is, it doesn't chip quite as easily as some of the other brands. The only criticism I would have is it's not particularly quickly drying, so keep that in mind unless you want smudged nails. 9/10
With over 150 colours, you're spoiled for choice at Mavala. I went for the Austin shade from their latest collection, which is bright silver. Unfortunately, Mavala proved one of the tougher nail polishes to apply. The colour is ultimately quite strong, but it doesn't look anything like a gel finish, as you can still see the lines from the brush even after a couple of coats. 4/10
(Nailberry/PA)
I tried the gold leaf colour from the Gilt Trip collection, and decided to mix things up a bit by putting it on my toes. Luckily, the application was super easy. The colour was really deep on just the one coat, but I noticed slight chips over the next few days. The consistency of the nail polish is good, I'll just need to wear it a bit more to see how well it lasts. 8/10
Collection's 2 Step Solar Shine Gel Nail Polish promises the same intense colour and gloss finish as gel nails at the salon, with a range of colours that you put on before the dedicated top coat.
I tried the Caribbean Crush colour which is a bright orange. It definitely delivered on the promise of a vibrant colour and a glossy finish. However, unfortunately it took just a couple of days for my nails to start chipping, so unfortunately it just isn't the same as gel manicure. 7/10
I tried the wine colour, which proved straightforward and accurate to apply, plus it's said to have naturally occurring ingredients that help hydrate nail cuticles and minimise the appearance of brittle nails. However, the polish itself is quite runny, which meant the colour wasn't particularly even. It took a few coats to get the really rich purple colour desired. 6/10