Stephen Maguire
A young Ukrainian woman has found light at the end of the tunnel after landing a job as a tour guide in an Irish lighthouse.
Julia Kozachenko arrived from war-torn Ukraine last September but has immersed herself in Irish life.
She fled with her family as her home in the city of Mykolaiv began to come under threat from Russian forces.
She recently landed herself a job as a tour guide at Fanad Lighthouse.
And the multilingual young professional is looking forward to giving tours of the fabulous facility in both English and her native Ukrainian
And she just couldn't hide her love for Fanad, Co Donegal and its people.
Julia said "I am from Ukraine, down south, the city is called Mykolaiv and I arrived here in September and absolutely love Fanad. People here are brilliant, they are very friendly and helpful.
"I like this job over here because it's a great experience for me to exchange a bit of culture and learn things for myself and give the information to other people; so, I just love it!"
The young Ukrainian woman had to quickly learn all about the history of the lighthouse and the region, so she was capable of giving tours.
Julia admits that she has both sad and happy days since arriving in Ireland with her family but says she feels welcomed as well as safe and protected.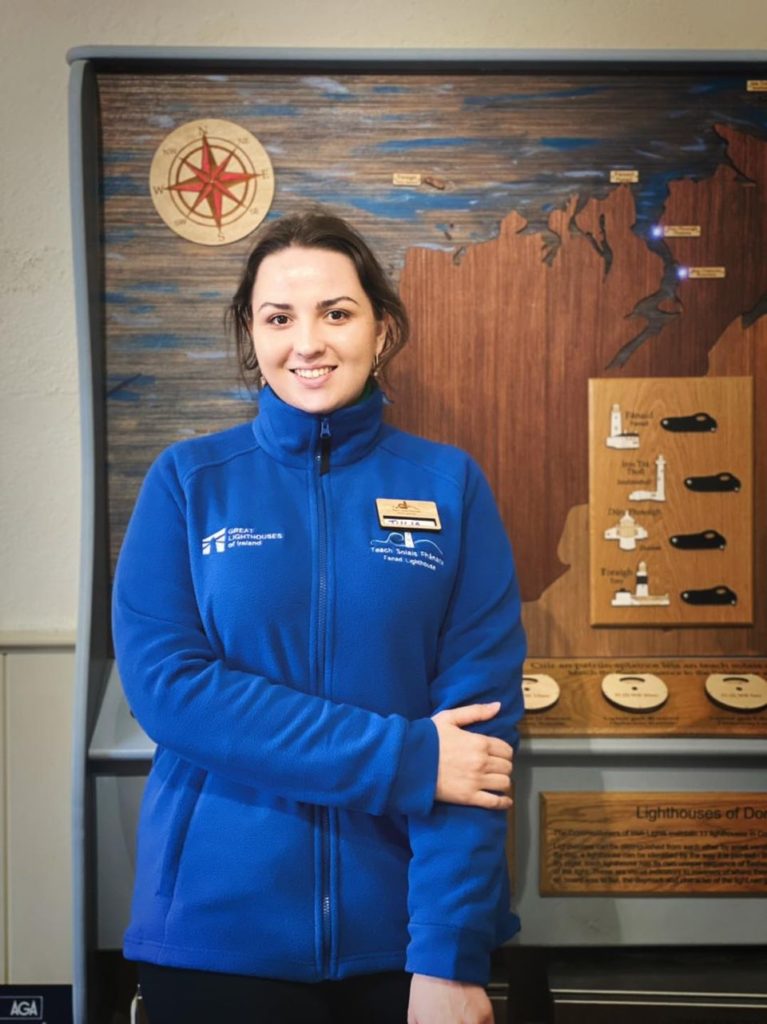 She added "I am thankful to all the amazing people who helped me, supported me, and stayed with me on my sad and happy days.
"I am thankful to this land, country, and people who welcome me and my family. It is a pleasure to know that we can feel comfortable here, safe and protected.
"I am surrounded by peace, kindness, and love of wonderful Irish people. May God protect and bless this country and the Irish people."
Julia's new colleagues at the lighthouse are also delighted to have her on board - especially when they get tours of visiting Ukrainian people.
A quick mention on the lighthouse's Facebook page said "Big welcome to our newest member of staff Julia. Multilingual and now a very happy resident in Fanad, Julia will be available to do our tours in Ukrainian."