James Cox
A four-day working week could become the norm in Ireland, benefitting employees and employers, if business leaders "show courage", according to an advocate of the system.
Margaret Cox is the director of recruitment firm ICE Group, the first Irish company to fully implement the four-day working week. In 2019, along with her colleague Felim McDonnell, she wrote a book about the four-day week and their experiences in introducing it, 'The 3-Day Weekend'.
Speaking to BreakingNews.ie, Ms Cox said the recent four-day week a lot of companies had for St Patrick's Day should get people thinking about a four-day working week.
Ms Cox and Mr McDonnell first started looking into the four-day working week when they were devising their company's four-year plan for 2020-2024, at the time New Zealand was introducing the system on a large scale.
After starting a four-day week on a trial basis on July 1st, 2019, ICE Group has been using it since with successful results.
"It's a very simple process, a simple formula, it's 100 per cent productivity... four days work and five days pay. The whole idea is a sift towards managing how you do your business about time and output, that's what it is," she explained.
"It has been a huge success, when you introduce something that makes such a huge difference to people it's great, we were the first in Ireland and people thought we were mad."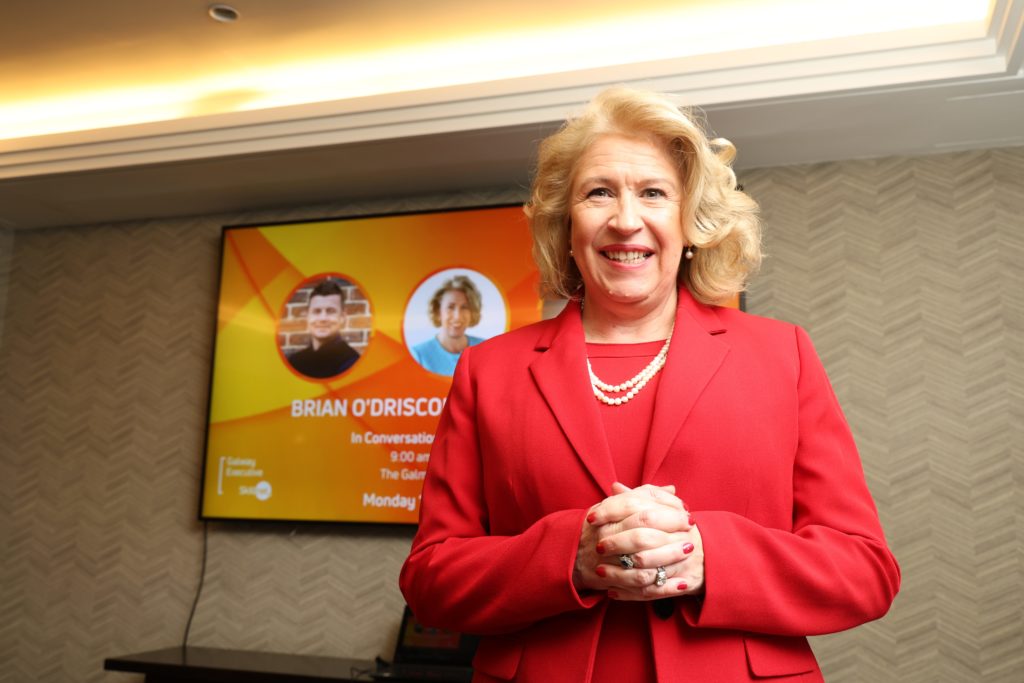 She said staff quickly came around to the idea. Ms Cox and Mr McDonnell took a team approach to implementing changes, including staff in the process.
"People thought it was a candid camera moment when we first announced it. This is an organisation always focused on commerciality, productivity, the customer is always the most important thing... and our days are focused around 100 per cent customer service.
"We said we were offering everyone a four-day week, the same pay, and what we ask is 100 per cent productivity.
"Being the first is kind of a lonely place, but when we saw the difference it made we realised there are so many companies out there who could do the same.
"Engaging the staff from the beginning is key, so it becomes a team effort, people are coming to you with solutions not with problems. 'This will be a challenge on a four-day week, this is how we're going to approach it, what do you think?'
What would that mean, if we were living in an Ireland where we all worked a four-day week?
Ms Cox added: "What would that mean, if we were living in an Ireland where we all worked a four-day week? People would have more family time, more time to care for other people, give more back to their community, go back to college, re-train, the opportunities are endless when you move into that different view of what the working week can look like.
"We are at times a bit evangelical about the process, but that's because for us, it has been a commercial success as well as a personal success.
"We built our model around a three-day weekend, the idea is everybody works four days and has a three-day weekend. Either Monday to Thursday, or Tuesday to Friday, and then you're off Friday, Saturday, Sunday, or Saturday, Sunday, Monday."
Ms Cox explained that staff are expected to be "focused, energised, happy" when they are in the office, "that has become our mantra".
After six months, the company had recorded a 27 per cent increase in productivity.
"We had a decrease in single-day absences to almost non-existent, our wellness scores went up by 33 per cent, and we continue to measure those, it is still consistent.
"From a profitability and turnover point of view they are measured on a daily basis and all the key performance indicators have been hugely successful."
Ms Cox said coordination is key, with all staff buying into the model so a five-day service can still be provided.
"We're a four-day working company but we deliver our services to our clients over five days. Another tagine is 100 per cent customer satisfaction guaranteed.
"So on a Friday if someone calls looking for John who is on his day off, Mary is able to pick up John's messages look at what's going on and have a proper handover.
"This teamwork and working together is so important."
While the four-day week "is not for everyone", she added: "I've had very few people leave the organisation saying 'I don't like the four-day week format'."
While the four-day working week will not be feasible for some larger companies, Ms Cox believes it can become the norm in Ireland "with a certain amount of courage among business leaders".
"If we looked to history Henry Ford was the first over a hundred years ago to change the six-day week into a five-day working week.
"Companies and countries as we move forward in the next 10 years are going to move towards a better work-life balance, I think we will see a change to the four-day week.
"It's easier in smaller, more agile organisations than it is in big public sector and corporate organisations."
The focus has to move away from the hours at your desk, to the output you are delivering in the time you are working.
Asked what she would say to businesses considering a four-day working week, Ms Cox replied: "I'd say to them, I have a business tool and change management system that increases your productivity, reduces your absenteeism, improves the wellness scores of your employees would you like to try it? Everyone would say yes.
"Then it's about asking if your organisation is brave and mature enough to have a look at making this a reality.
"Covid has accelerated acceptance and desire to experiment in this space. Employees are not putting up with as much and businesses, big and small, need to adapt to that.
"The focus has to move away from the hours at your desk, to the output you are delivering in the time you are working."