The removal of the eviction ban, registrations for AirBNBs and another report on AIB writing off debts are amongst the main headlines in today's papers.
In the Irish Times, the front page leads with the Government surviving the vote to extend the eviction ban last night.
The Irish Examiner leads with AIB writing off the debt of 80 clients who each had debts of €1 million.
The Irish Independent leads with a blow to the Government's plans to free up thousands of AirBnBs across the country.
The Echo leads with a condemnation of the removal of the eviction ban from Sinn Féin TD Thomas Gould, while there are also calls to tackle long waiting lists for elderly patients.
The Irish Daily Mirror leads with the horrific assault on teenager Alanna Quinn who was left blind in one eye after she was assaulted in 2021 by Darragh Lyons.
The Irish Daily Star leads with weapons found by gardaí in their investigation of Paul Wells into the murder of Kenneth O'Brien.
The Belfast Telegraph leads with a member of the UUP who was suspended for drink-driving, is set to stand for the party in May's council elections.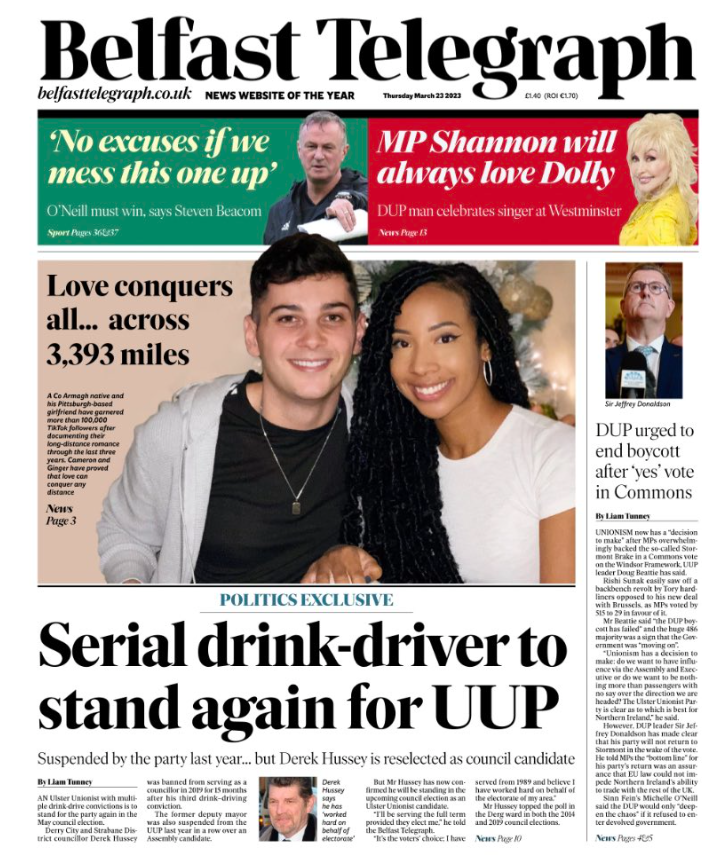 The Irish News front page story is about a cancer patient who is appealing for the resumption of the Stormont Assembly in order to save lives and help patients.