By David Young, PA
The slowing inflation rate in Ireland will be factored into government deliberations on new cost-of-living support measures, the Tánaiste has said.
Senior ministers are set for several meetings over the coming days to finalise a package before it is formally signed off by cabinet on Tuesday and announced publicly.
Micheál Martin said the Government would continue to strive to support families who are under pressure in the cost-of-living crisis.
He told the Dáil that interventions announced last year in the budget had struck a balance between helping those in need but not adding to the inflationary pressures.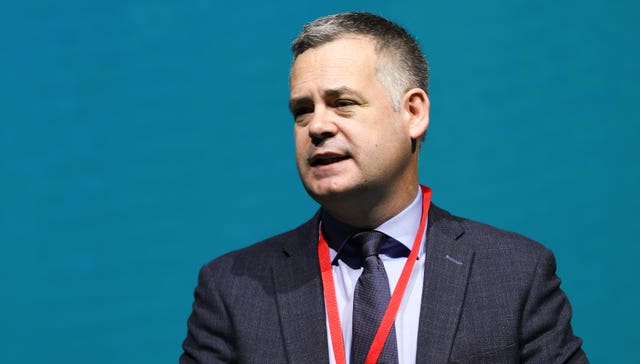 The Tánaiste was commented as the latest figures showed the annual rate of inflation in January was 7.8 per cent, down on the 8.2 per cent rate recorded in December.
It was the third straight month where the annual CPI rate has fallen, however it is still stands at almost four times higher than the European Central Bank's target rate of 2 per cent.
Mr Martin said inflation appeared to have "peaked".
A series of existing cost-of-living measures is currently due to fall away at the end of the month.
These include the energy credit scheme for households, a reduced 9 per cent VAT rate on hospitality, electricity and gas, and the Temporary Business Energy Support Scheme (TBES).
Excise is also due to go up on petrol and diesel.
The Government has said it wants to avoid a "cliff-edge" scenario and has signalled an intent to extend some measures and introduce other mitigations.
"The Government will be holding a series of meetings over the coming days to ensure there will not be a cliff edge and that we will continue to support families who are under pressure and continue to be under pressure because of the cost-of-living situation," Mr Martin said during Leaders' Questions in the Dail.
"But inflation appears to have peaked. It's now trending downwards. And that's something that has to be factored in."
Sinn Féin's Pearse Doherty accused the Government of not doing enough to help families dealing with soaring bills.
"It's an unforgivable situation that families will go hungry because they can't afford to fill the shopping trolley at the end of the week," he said.
"And that's the reality of the cost-of-living crisis.
"We all know that government can't do everything, we know that, but you can do much more and that is why we need a comprehensive support package now."
Mr Doherty added: "Households are struggling.
"Many of them have already been pushed to the brink despite all of what has happened in last year's budget.
"And they know that action is required. We know that action is required to protect them, to support them in the months ahead."