David Young, PA
The Government is set to unveil an additional package of cost-of-living support measures on Tuesday, the Taoiseach has said.
Leo Varadkar told the Dáil the package would include both targeted and universal interventions to help people struggling with rising bills.
He insisted the measures would not amount to a "mini-budget" and would be delivered within the fiscal parameters set by Budget 2023.
However, he said the Government had "some room to manoeuvre" by using additional funds derived from reserves; underspend on a business support scheme; and anticipated revenue generated from the planned windfall tax on energy companies.
Mr Varadkar told TDs the measures may require a short finance Bill in the Oireachtas.
The Taoiseach defended the Government's record to date, highlighting that ministers had already made 25 interventions to help people amid the inflation crisis.
"The Government has taken a lot of actions to date, and we will continue to act in the coming months to help people with the cost of living, but unfortunately it won't be possible to fully compensate people for rising costs," he said.
"We will do that as best we can for those in the lowest incomes and those who need the most help, it won't be possible for us to do it for everyone, as ultimately anything we do is done with taxpayers' money and has to be recouped from people and businesses in the long run."
A series of existing cost-of-living measures is currently due to fall away at the end of the month.
These include the energy credit scheme for households, a reduced 9 per cent VAT rate on hospitality, electricity and gas, and the Temporary Business Energy Support Scheme (TBES). Excise is also due to go up on petrol and diesel.
The Government has said it wants to avoid a "cliff edge" scenario and has signalled an intent to extend some measures and introduce other mitigations.
"I can assure people that there won't be a cliff edge on February 28th when a lot of the measures are due to expire," said the Taoiseach.
"We'll make decisions no later than the Cabinet meeting next Tuesday, we'll inform the Dáil and the public next Tuesday, and then any legislation that has to be done between now and February 28th will be done."
Mr Varadkar said the package would provide targeted support for groups including pensioners, low income families and social welfare recipients, but he said there would also be some universal measures.
"There will be universal measures as well, because all households, including middle income households, are experiencing the rise in the cost of living," he said.
"And I don't think it'd be right to say to middle income families that you're being left out and that we're doing nothing for you."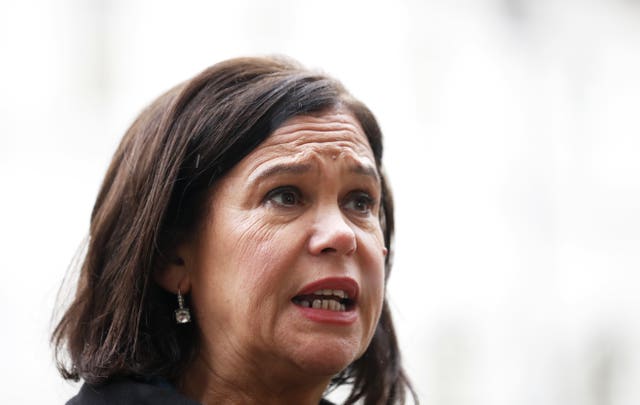 Sinn Féin president Mary Lou McDonald had called for clarity on the planned measures during Leaders' Questions.
"The cost of living is devastating for people but, just as last year, Government is moving far too slowly in responding," she said.
"Just as last year, Government fails to give workers and families the clarity and the certainty that they need."
Mrs McDonald said the Government had refused to reintroduce a mortgage interest tax relief scheme or prevent excessively high rent increases or extend the ban on evictions.
In response, Mr Varadkar claimed Sinn Féin had made a series of financial pledges that did not add up.
After listing some of the opposition party's proposed measures, he added: "People have a good education system in Ireland and are able to add and subtract and, even with your 13 tax rises, deputy, you can't afford to keep all those promises and people are starting to see through you."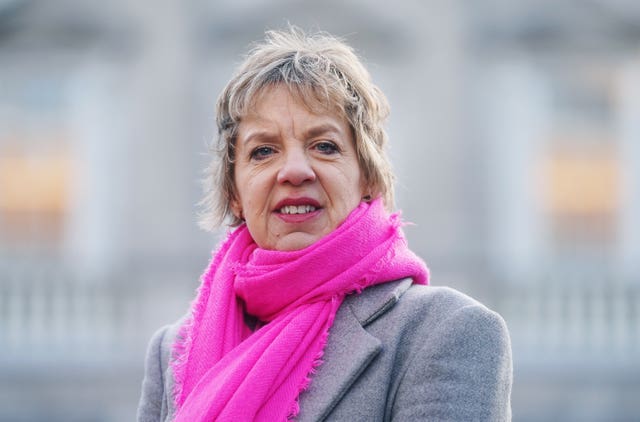 Labour leader Ivana Bacik expressed concern that the Government would indulge in leaking and "kite flying" ahead of Tuesday's announcement in an effort to gauge public reaction to potential measures.
She, too, called for clarity on what was planned.
Noting that the Taoiseach anticipated the need for a finance Bill, Ms Bacik pushed back against his assertion that the package did not amount to a mini-budget.
"If it looks like a rose and smells like a rose, it is a rose," she said.
"This sounds like a mini-budget and certainly if there's a finance Bill it sounds very much like a mini-budget."