Jonathan McCambridge, PA
Ireland is facing an "unprecedented refugee crisis" and people want migration to be managed properly, Taoiseach Leo Varadkar has said.
Mr Varadkar defended recent comments where he said the country needs to be "firm, fair and hard" on migration in the face of criticism in the Dáil from People Before Profit TD Paul Murphy.
The Taoiseach made the comments last week in Brussels ahead of a meeting of EU leaders with the Ukrainian president Volodymyr Zelenskiy.
During leaders' question, Mr Murphy said: "He told the media we need to be fair, firm and hard when it comes to migration.
"He spoke about people who come to Ireland with a false story or on false pretences.
"It was a shameful attempt to pander to anti-refugee sentiments and his shameful rhetoric has been matched by shameful actions.
"You have left over 100 people fleeing war and persecution sleeping on the streets in the context of an increase in racist violence."
Mr Varadkar responded: "We are facing in Europe and in Ireland an unprecedented refugee crisis the like of which we have never seen in this country.
"In the past year or so we have accepted and welcomed maybe 100,000 people to Ireland.
"An absolutely huge number of people. Most from Ukraine, but indeed others from other parts of the world.
"By and large we have been able to provide them with accommodation, with food, with shelter, with heat, access to education, healthcare and, in many cases, employment too.
"I know it hasn't been a perfect response but I am proud of the societal response from Ireland.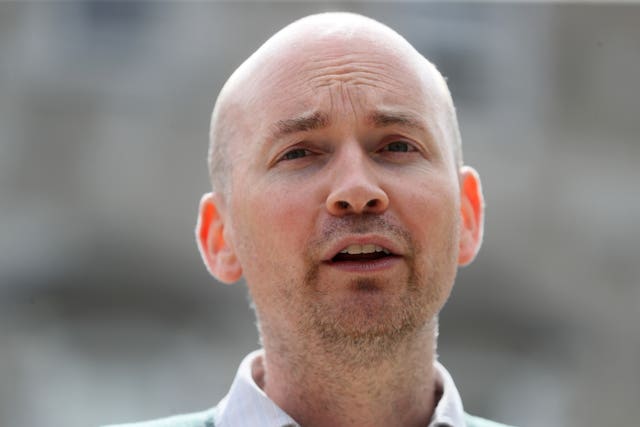 "But it is a real struggle to continue to find more accommodation, there is no point in being in denial about that.
"If two years ago we had amazing foresight and we knew that Putin was going to invade Ukraine and we built a city the size of Waterford, that place would already be full by now.
"That is the scale of the numbers coming in and we have to try and manage that as best we can."
Mr Varadkar added: "I believe migration has been a good thing for Ireland, it has been good for our economy, good for our public services and has enriched our culture as well.
"But people do want migration to be managed properly, and there is nothing wrong with people wanting migration to be managed properly, and that does mean being fair with refugees who come here from abroad fleeing war, it means having legal pathways to migration.
"But it does mean being firm with the minority of people whose story isn't true and who come here on false pretences, and saying to them that their application will be processed quickly, that it will be refused and that they will be returned.
"There is nothing wrong with that."