Jonathan McCambridge, PA
An Bord Pleanála is being "to a certain extent overwhelmed" by a surge of judicial reviews against its decisions, a Dáil committee has been told.
Oonagh Buckley, interim chair of An Bord Pleanála, was giving evidence to the Housing, Local Government and Heritage Committee where she said courts expected the board to justify its decisions in "microscopic detail".
The committee is scrutinising the Government's new Planning and Development Bill, which was introduced by Minister for Housing Darragh O'Brien.
The proposed legislation would limit the ability of groups such as residents associations to take judicial reviews against planning decisions.
It states that legal challenges would have to be taken by a named individual or individuals and timelines would be introduced in the process.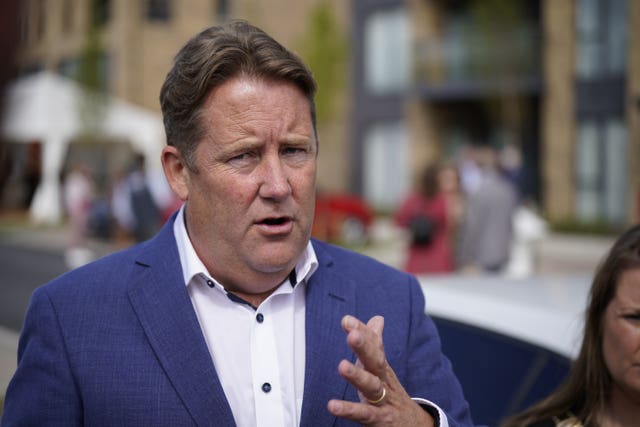 A company registered for more than a year with at least 10 members could also take a judicial review.
Committee chairman, Green Party TD, Steven Matthews asked how the proposed changes to judicial review provision in the bill would make the planning system better.
Ms Buckley said there had been a "surge" of judicial reviews over planning decisions.
"We have two external legal firms, but the number of judicial reviews has been such that it has to a certain extent overwhelmed the capacity of those legal firms and indeed of the internal team who have been trying to deal with them while also dealing with their day jobs," she added.
"It is the function of the chairperson to sign off on every concession, and we are conceding cases on very basic grounds.
"In part because the High Court in particular, the judges who currently sit on the planning list are getting ever more detailed in the requirements that they are making of the board.
"Requirements that are being sought today if we are to win a case were not in place two years ago.
"There is a certain element of the moving goalposts in this, perhaps correctly."
Ms Buckley continued: "It seems to me that there are changes that perhaps we need to look at throughout the bill that will help the board deliver decent quality decisions that explain why it made its decision to the parties involved but that perhaps are not held up to a microscopic standard which has tended to be the case."
The draft bill would also mean An Bord Pleanála would have to comply with mandatory time limits for processing planning applications and would be renamed An Coimisiún Pleanála.
However, both the board and the Office of the Planning Regulator (OPR) raised concerns over a proposal for fines to apply to the planning authority if it failed to meet the deadlines.
Ms Buckley asked the Committee: "Is an approach whereby fines from the public purse are paid to developers the best way to deal with delays?
"Or are there other effective measures that could be taken to ensure that the future commission works to its mandated timelines in the majority of cases and that its management is accountable for delivering that?"
Niall Cussen, chief executive officer at the OPR said: "We disagree with the concept of fines for failures to meet statutory deadlines.
"There needs to be a better way found than the prospect of An Bord Pleanála handing over fee income it needs to function to applicants.
"Resourcing is the key allied to wider measures including a new digital strategy for all planning functions."
He added: "The historic and structural underfunding of our planning processes is all the more remarkable when one considers how central the planning process is to building anything in this country."