Three retail buildings on Dublin's Grafton Street whose tenants include Bewley's, Lush UK, Permanent TSB and City Break Apartments are set to go on sale for €29 million.
The properties on the capital's prime shopping thoroughfare bring in a combined €2.45 million in rent each year.
Savills will launch Numbers 70, 78/79 and 116 to the market on behalf of joint receivers, Michael McAteer and Nicholas O'Dwyer of Grant Thornton, alongside two more prime Dublin office buildings – Connaught House and Kingram House.
Developer Johnny Ronan's Ronan Group Real Estate faces the prospect of the five properties being sold with the proceeds being used to repay M&G Investments, which is owed €141 million arising from its backing of RGRE's refinancing of Nama loans in 2015.
All together, the properties have a combined guide price of €170 million.
Savills said each asset will have its own separate sales process, except for the three Grafton Street buildings, which will be offered as a collection in one or more lots.
Fergus O'Farrell, investment director in Savills, said the properties "each offer unique opportunities, including both secure income returns and asset management prospects, in a market which is starved of high-profile well-located assets."
"We therefore expect strong investor demand from a range of buyer types," he added.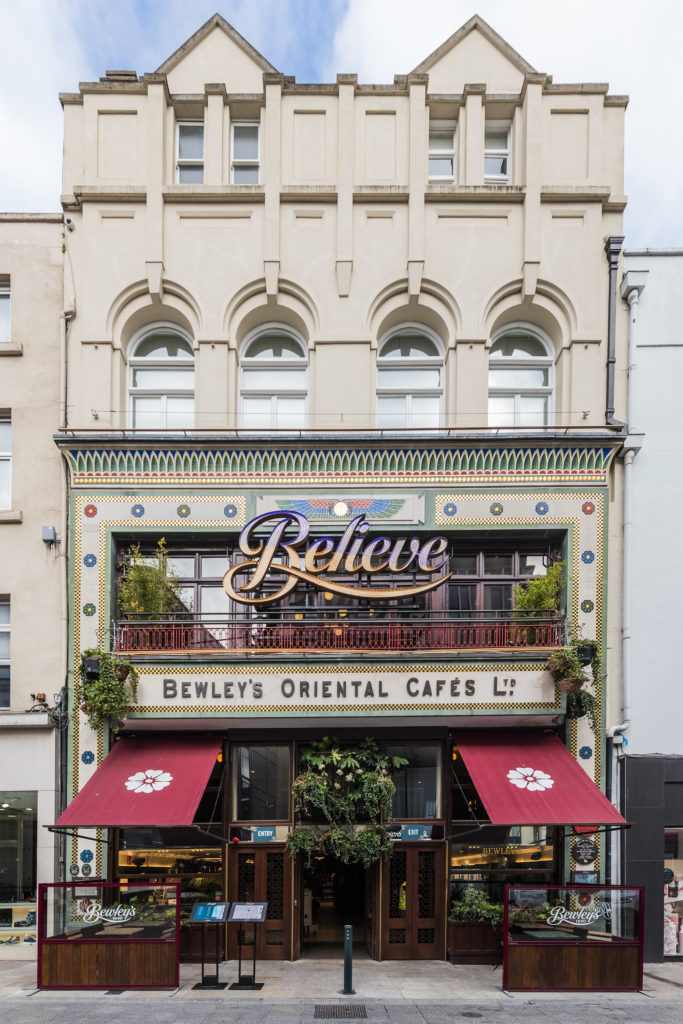 Savills said the buildings on Grafton Street boast a combined 25.5 metres of street frontage, along with over 29,000 square feet of space inside, with a total guide price of €29 million.
70 Grafton Street, which is let to Permanent TSB and City Break Apartments, is currently producing a rent of €669,000 per annum with just under 16 years remaining in the lease.
78-79 Grafton Street, one of the most prominent landmark buildings on the street, is home to Bewley's who are currently paying a rent of approximately €1.46 million per annum.
This lease expires in August, "providing investors with a unique opportunity to consider various asset management initiatives" according to Savills.
The ground and basement of 116 Grafton Street is let to Lush on a 25-year lease until September 2025 at an annual rent of €285,000, while the two-bed upper floor apartment is currently producing €28,800 per annum.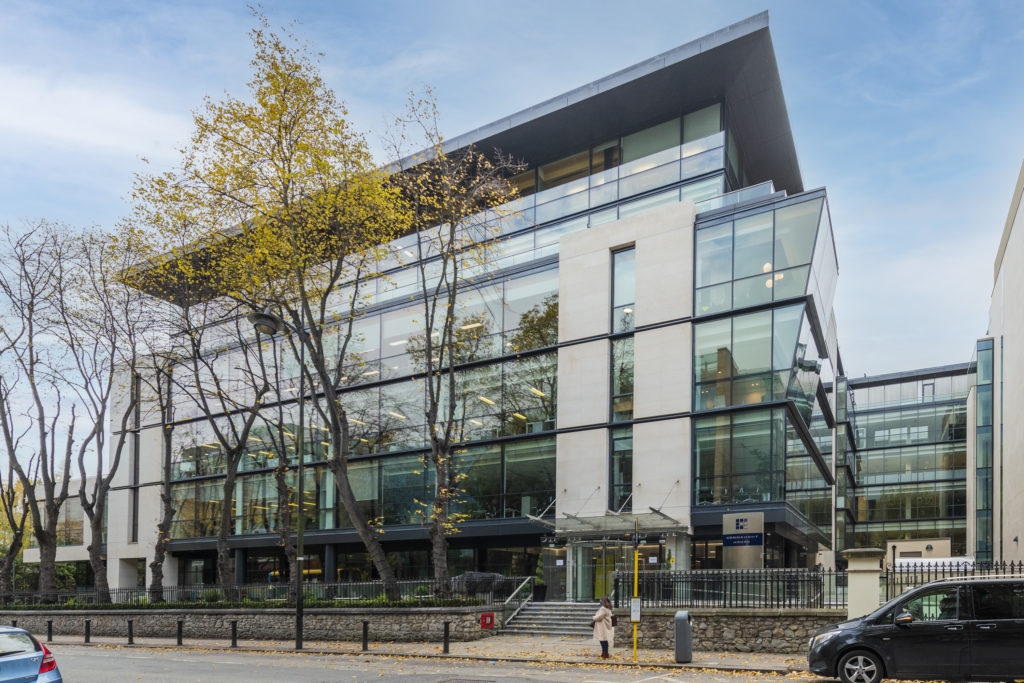 Also launching on the market is Connaught House in the heart of Dublin 4 on Burlington Road, which comprises approximately 117,000 square feet of Grade A office space across five storeys, with a guide price of €125 million.
The building has multiple tenants, including Macquarie Aviation Capital, Carlyle and Biohaven Pharmaceuticals, and currently produces an annual income of just over €7 million – averaging a rent per square foot of €57.50.
The fifth building to launch on the market is Kingram House, a single-let office centrally located off Fitzwilliam Place in Dublin 2, with a guide price of €16 million.
The 15,850-square-foot building has a distinctive design with a Georgian office to the front and a large four-storey modern office block to the rear.
It is let to the Irish Medical Council on a 20-year lease from January 2013 and currently produces a rental income of €827,500 per annum.