By Connie Evans, PA Entertainment Reporter
Elizabeth Day has spoken of falling in "platonic love" with Phoebe Waller-Bridge.
Actress and screenwriter Waller-Bridge, 37, interviewed her friend, author and journalist Day, 44, at the Royal Festival Hall in London on Sunday evening.
Speaking about the formation of their friendship, Day, who is the host of hit podcast How To Fail With Elizabeth Day, said: "It's such a weird story, but such a brilliant one.
"It was 2014 and I was going through one of the worst years of my life, which involved unsuccessful fertility treatment, a miscarriage at three months and an enclosure of my first marriage and around that time, I got offered a free trip to Vegas…"
Day went on to reveal that she embarked on the trip as part of a four-day "networking event" during which she met Waller-Bridge.
She said: "Before we went we were given biographies of everyone and I just looked at Phoebe's… and this is before Phoebe is the incredible… it was before she is the globally acknowledged creator she is that sits before you today.
"But when I met her, I knew already that I was in the presence of someone so wildly special and charismatic and so hilariously funny, and also kind, and those things don't often go together and I was just determined to make (her) my friend."
Speaking to Waller-Bridge, Day added: "And feel free to disagree but you were reciprocal and I fell in platonic love with you in that moment… And since then it's been such an honour and a privilege to witness the rest of our catching up to how amazing you are, and your friendship has meant the world to me."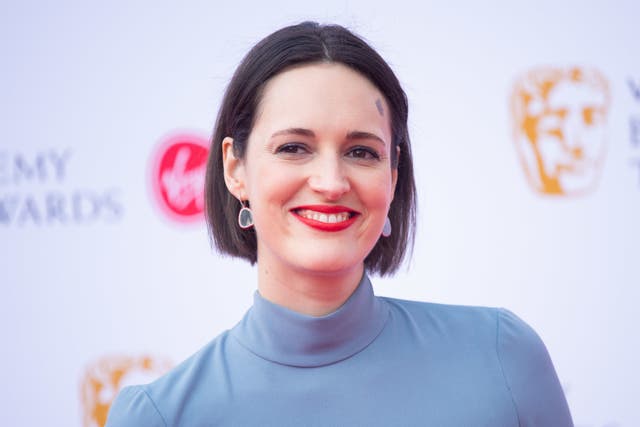 To which the Fleabag star replied: "I do remember that being particularly extraordinary because it was one of those things where you're like 'Why am I here? What am I doing?'
"And then I remember meeting you almost instantly on the coach… And I do remember it being one of those extraordinary trips where you didn't know what was going to happen or who you were going to meet…
"But there must have been something inherent in us at that time that wanted to meet people you would otherwise never meet… And then I remember meeting you, having that coach ride and I was like 'Oh this is why I'm here'."
Elsewhere during the discussion, which took place at the Southbank Centre where the pair were discussing Day's latest book Friendaholic: Confessions Of A Friendship Addict, Day and Waller-Bridge briefly explored their presence on social media, with Waller-Bridge saying: "Social media really fetishises the idea of how many friends, how many likes, how many followers."
To which Day said: "It is a really good observation…
"I think you're right, social media fetishises a lot of things, and the idea of having 'more' has, for a long time, equated as being better than, and actually that's not the case."
Day then asked Waller-Bridge: "You're not on social media?"
To which Waller-Bridge said: "I'm not, thank f*** no, absolute madness."